LES ARTS FLORISSANTS TRIO
presents Les Recettes de l'amour
William CHRISTIE, musical director and harpsichord
Lea DESANDRE, mezzosoprano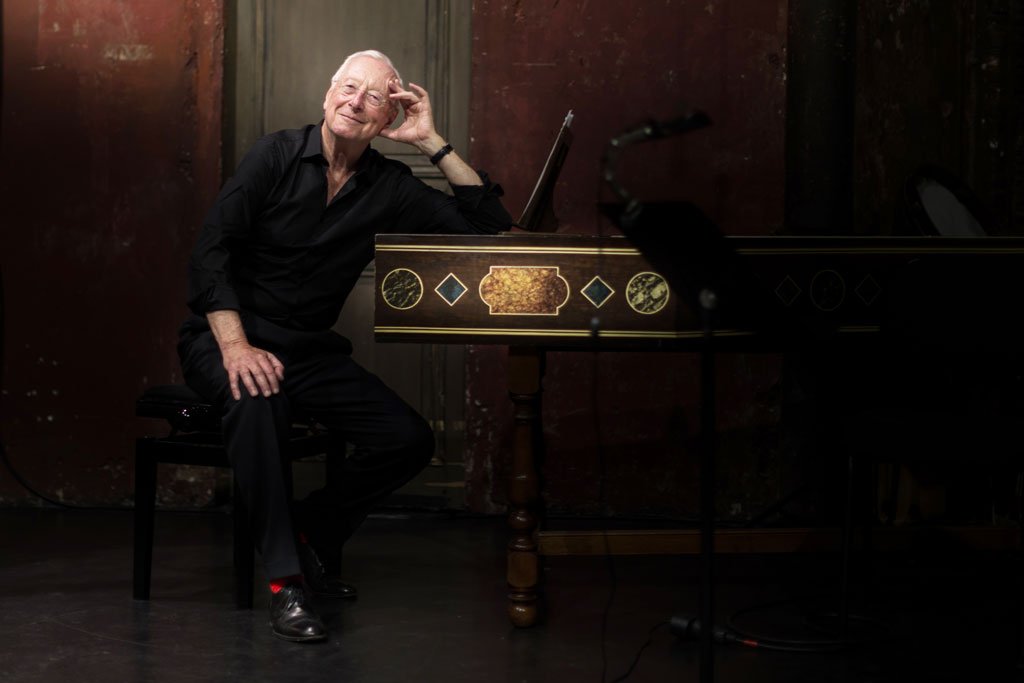 Les recettes de l'amour ('The recipes of love')
Some friendships transcend generations: this is the case of the musical and human connection that unites William Christie with Lea Desandre and Thomas Dunford. If one revealed the other two to the great public, and if many years apart, all three share a common taste for music made of audacity, brio, fantasy – and above all, passion.
It is thus in the intimacy of a family of music and heart that this unusual program invites us, reflecting these three unique personalities. Shattering the barriers between styles and eras, these Recipes of Love blend baroque arias, melodies and excerpts from operettas – from Marc Marc-Antoine Charpentier to Jacques Offenbach, via Reynaldo Hahn and Michel Lambert – with a common thread: the French language so dear to this cosmopolitan trio. A savory and cheerful menu!
Hippolyte et Aricie, «L'amour comme Neptune»
J.P. Rameau (1683-1764)
Dardanus, «Je veux que sous mes lois tous les cœurs soient heureux"
J.P. Rameau 
Ciboulette, «Moi je m'appelle Ciboulette»
R. Hahn (1874-1947)
«Ah qu'ils sont courts les beaux jours»
M.A. Charpentier (1643-1704)
Le Mariage forcé, «Récit de la beauté»
J.B. Lully (1632-1687)
Belle lurette, «Couplets du souper»
J. Offenbach (1819-1880)
«Auprès du feu»
M.A. Charpentier
La Périchole, «Ariette de la griserie»
J. Offenbach
«Les barricades mystérieuses»
F. Couperin (1668-1733)
«Le doux silence»
H. D'Ambruys 
«Le charme»
E. Chausson (1855-1899)
L'enfant et les sortilèges, «Toi le cœur de la rose»
M. Ravel (1875-1937)
«Charmante nuit»
M. Lambert (1610-1696)
«Les tendre plaintes» Instrumental  – Thomas & Bill ou Bill solo
J-P Rameau
«Ruisseau qui nourrit dans ce bois»
M.A. Charpentier
Médée, «Princesse c'est sur vous que mon espoir se fonde»
M.A. Charpentier
Médée, «Quel prix de mon amour»
M.A. Charpentier
«Les voix humaines» (tiorba sola)
M. Marais (1656-1728)
La belle Hélène, «Amours divins»
J. Offenbach
«Profitez du printemps»
M.A. Charpentier
«Vos mépris chaque jour»
M. Lambert
Non-stop concert. Approximate length: 75 minutes.
Early and not-so-early music
Antoni Pizà
Professor of Musicology at The City University of NY
At the beginning of the 1960s, the world of classical concerts experienced a significant shake-up that has come to be known as "Historically Informed Performance" (HIP), inter alia. This movement was motivated primarily by a spirit toward correction or rectification. Two ideas emerged among many music performance professionals. One was that the musical repertoire was based on a dozen or so composers of the 18th and 19th centuries (Bach, Mozart, Beethoven, Brahms, etc.) and that there was a need to broaden the repertoire ―what orchestras usually play― with other composers from other countries, cultures and more importantly historical periods other than the 18th and 19th centuries, which are the core of the repertoire. The second idea was that well-known music ―Bach, for example― was often incorrectly performed because it was played according to modern criteria. Bach, Handel, Scarlatti and other baroque composers, for example, were played on the piano and not the harpsichord. And so, in this spirit of rectification, the movement of music, sometimes referred to as "early music" with "period instruments" and containing historically informed criteria, was created.
However, what began as a slight, marginal artistic movement in the 1960s has become a particularly important way of understanding music in the classical concert scene. In addition to the public having lost its fear of "forgotten" or unknown composers, it is now quite normal to perform works by composers and pieces from the usual repertoire in the HIP. It is worth noting that the HIP has not replaced modern performance but has complemented it. Today, we can listen to Bach on the modern piano or the harpsichord, and nobody is shocked at all. Both interpretations are artistically valid, but thanks to the HIP, the public has become aware of two things. First, the HIP is closer to the original way this music was felt when it was created, though not exact because historical accuracy can be considered a pipedream. Secondly, historicism allows us to discover many nuances buried in the modern interpretation. Some people say that when they have cut salt (or sugar or nicotine) from their diets, although at first this change is a difficult challenge, the food tastes like nothing, they end up discovering new flavours in fruit, vegetables, meat and fish. Suddenly, new aromas and tastes, palate subtleties and olfactory undertones that they did not know about come to the fore. The HIP has this feature. It makes us hear the music in a different way and, if you like, with better judgement and more subtle sonorous tones.
How do we obtain this historicism, which unveils patinas that have been buried by time? One essential aspect is the instrument used and, of course, how it is played. For example, tonight's concert will see a harpsichord on stage (played by William Christie), a plucked strings key instrument. The great strength of the harpsichord is that it has a very delicate sound and allows for separate, independent chords and melodic lines without the mixing and possible confusion caused by the reverberating pedal on the piano, an instrument, by the way, with percussive strings, which is much later than the harpsichord. Therefore, as a chamber instrument with an intimate resonance, the harpsichord is ideal for a private salon and not a concert hall (or an outdoor courtyard at night) because, besides, it doesn't allow too many dynamics (it can't sound too loud or too soft).
Another instrument we will hear tonight is the theorbo, the most bass-like instrument of the lute family, which is very similar to the archlute (played here by Thomas Dunford). The theorbo is also a plucked string instrument played with two basic techniques: plucking, which adds short, ornamental melodies as a commentary to the main melody, and strumming, which creates a chordal effect and harmonic progressions. The theorbo has two necks, sometimes fretless, and one of these necks has a corresponding set of additional strings that serve to play the basses. 
Vocals in the world of the HIP (tonight, we will hear mezzo-soprano Lea Desandre) are also different from vocals in the world of opera. One of the differences is that in opera, vibrato, a tiny oscillation that creates expressiveness and also projects the voice at a certain distance, is often used extensively. In the HIP, vibrato is used much less than in opera and is an embellishment, an addition—not an integral part of the performance. Singers usually follow the rhythm, accents and movement of the text and, following historically informed criteria, indulge in short improvisations, flourishes and all sorts of liberties that are generally not acceptable in the operatic world.
In a HIP, the musicians sometimes don't wear full evening dress and perform straight away; many are eclectically minded young people who play Purcell today and perform in a punk band tomorrow. In general, an informal spirit predominates. However, this does not imply a lack of historical rigour and exquisite musical taste. A historically informed performer must know whether the "A" should be tuned at 440 Hertz (like the "normal" piano) or higher or lower. The tuning can also take a historically informed performer many hours of study to clarify whether the scale should be twelve pitches or more or less. The study of music and performance with historically informed criteria is a very rigorous discipline – theoretical treatises in Latin or medieval Catalan must be examined. Yet behind these hours and hours of study, there must be art, beauty and an apparent naturalness.
The programme presented tonight includes an anthology of English and French vocal music covering the late 17th to 20th century period. This means you will hear baroque pieces (Lawes, Purcell, Lambert, Couperin, etc.) performed according to the historically informed criteria described above. There will also be interpretations of works by 20th-century composers such as Copland, Barber, Poulenc and Ravel. This demonstrates the open and inclusive spirit of the HIP movement. Tonight, you will hear early and not-so-early music.
WILLIAM CHRISTIE, Musical director and harpsichord
William Christie masterminded some of the most remarkable musical adventures of the last forty years. Harpsichordist, orchestra conductor, musicologist and teacher, Christie played a pioneering role in the rediscovery of Baroque music by introducing the 17th and 18th-century French repertoire to a broader audience. He was born an American and had lived in France since 1971, but his career took a decisive turn when he created Les Arts Florissants in 1979. 
He performed the lyric repertoire in concert with a very personal signature at the head of this instrumental and vocal ensemble. In 1987, he experienced true acclaim with Lully's Atys at the Opéra Comique in Paris, a production that toured many other major international venues. From Charpentier to Rameau, via Couperin and Mondonville, William Christie is the undisputed master of lyric tragedies, opera-ballets, French motets and court music. However, his affection for French music does not prevent him from exploring the repertoires of Monteverdi, Rossi, Purcell, Handel, Mozart, Haydn and Bach. 
In 2018, his lyric productions included Handel's Jephtha and Ariodante at the Paris Opera and Vienna Staatsoper, respectively, as well as John Gay's The Beggar's Opera at the Théâtre des Bouffes du Nord and Monteverdi's L'incoronazione di Poppea at the Salzburg Festival. As a guest conductor, William Christie regularly conducts orchestras such as the Berlin Philharmonic and the Orchestra of the Age of Enlightenment at the Glyndebourne Festival, the Metropolitan Opera and the Zurich Opernhaus.
He has recorded more than a hundred pieces, the latest of which, Mass in B minor, N'espérez plus, mes yeux and L'incoronazione di Poppea, have been included in Harmonia Mundi's Les Arts Florissants collection. In 2002 he founded the Académie du Jardin des Voix to further develop his teaching skills. Since 2007, he has been artist-in-residence at the Juilliard School of Music in New York, where he gives master classes twice a year. In 2021, he launched the first master classes with Les Arts Florissants in the Quartier des Artistes (Thiré, Vendée) for young professional musicians. In 2012, he created the Dans les Jardins de William Christie festival in Thiré, bringing together Les Arts Florissants, his students from the Juilliard School and the winners of the Jardin des Voix. In 2018, he donated his entire estate to the William Christie – Les Arts Florissants Foundation.
LEA DESANDRE, Mezzosoprano
After an outstanding debut with the Mozart repertoire as Despina (Cosi fan tutte/Mozart) at the Salzburg Festival in 2020, the French-Italian mezzo-soprano Lea Desandre has strengthened her affinity with the Austrian composer over the seasons. She presented her debut with Cherubin (Le nozze di Figaro/Mozart) at the Festival d'Aix-en-Provence in 2021 before making her debut this season at prestigious venues such as the Paris Opera, the Zurich Opera, the Liceu de Barcelona and the Lausanne Opera.
Following the release of her first solo album for Erato/Warner, Amazone, with the Jupiter Ensemble/Thomas Dunford, Lea Desandre will perform at the Staatsoper Berlin, Philharmonie de Paris, Carnegie Hall, Philharmonie de Berlin, Opéra de Bordeaux, Elbphilharmonie Hamburg, as well as at major Spanish venues.
She was acclaimed as Annio (La clemenza di Tito/Mozart) in 2021 at the Salzburg Pentecost Festival, performed with John Eliot Gardiner in Les nuits d'eté/Berlioz and Despina (Cosi fan tutte/Mozart) at the Salzburg Festival. Since 2015, Lea Desandre has excelled in many roles such as Urbain (Les huguenots/Meyerbeer) at the Geneva Opera, Rosina (Il Barbiere di Siviglia/Rossini), Dido (Dido and Aeneas/Purcell), Alcione (Alcione/Marais) at the Opéra Comique, Sesto (Giulio Cesare/Händel), Valletto and Amore (Incoronazione di Poppea/Monteverdi) in Salzburg, or Messaggiera (Orfeo/Monteverdi) in New York and Washington.
At the age of twenty, Lea Desandre was discovered by William Christie. From then on, her career flourished to the point of being named 2017 Breakthrough Lyric Artist (Révélation artiste lyrique) at the Victoires de la Musique Classique and nominated in the Lyric Artist category in its 2021 edition. Lea studied in Venice with Sara Mingardo and trained for twelve years in classical dance.
She has been invited to sing with prestigious conductors and musicians such as William Christie, Gustavo Dudamel, Thomas Hengelbrock, Myung Whun Chung, Joana Mallwitz, Sir John Elliot Gardiner, Enrique Mazzola, Raphaël Pichon, Marc Minkowski, Emmanuelle Haïm; as well as with other renowned conductors such as Barrie Kosky, Christof Loy, Jan Lauwers, Lotte de Beer, Netia Jones, Jossi Wieler, Sergio Morabito, James Gray and Jean-Yves Ruf.
Concerts and recitals have taken her all over the world: Wigmore Hall, Mozarteum Salzburg, Musikverein Wien, Walt Disney Concert Hall (LA), Théâtre des Champs Elysées, Philharmonie de Paris, Opéra de Bordeaux, Sydney Opera House, Opéra de Genève, Shanghai Symphony Hall and so on.
She is very much involved in chamber music and performs regularly in concert with Thomas Dunford and his Ensemble Jupiter. Her musical versatility has also led her to appear in a "seul en scène" (a pastiche by Rameau) at the Opéra Comique, as well as in the great Gala Farinelli at the Salzburger Festival with Cecilia Bartoli.
Some of her discography includes solo recitals for Erato/Warner Amazone with Ensemble Jupiter (Erato/2021), Barricades with Jean Rondeau and Thomas Dunford (Erato/2020), Vivaldi with Ensemble Jupiter (Alpha/2019), Handel Italian Cantatas with Sabine Devieilhe and Emmanuelle Haïm/Le Concert d'Astrée (Erato/2018) and Cities with Thibault Cauvin (Sony/2018).
Thomas Dunford, born in Paris in 1988, discovered the lute at the age of nine thanks to his teacher Claire Antonini while studying at the Paris Conservatoire, where he won First Prize, unanimously, in the class of Charles-Edouard Fantin, and continued his training at the Schola Cantorum in Basel with Hopkinson Smith. He attended masterclasses with lutenists such as Rolf Lislevand, Julian Bream, Eugène Ferré, Paul O'Dette, Pascale Boquet, Benjamin Perrot and Eduardo Eguez.
From 2003 to 2005, Thomas made his debut in Shakespeare's Twelfth Night, or What You Will, on the stage of the Comédie Française. Since then, he has performed all over the world: Carnegie Hall and Frick Collection in New York City, Wigmore Hall in London, Kennedy Center in Washington, Recital Society in Vancouver, Palau de la Música in Barcelona, Philarmonie in Paris and Berlin, TAP Poitiers, WDR in Cologne, Bozar in Brussels and so on. In addition, he performs at festivals such as Saintes, Radio France Montpellier Occitanie, Ambronay, Leipzig Bachfest, Utrecht, Folles Journées de Nantes to name just a few. He works in England, Scotland, Ireland, Iceland, Italy, Spain, Germany, Austria, Norway, Belgium, the Netherlands, Switzerland, Poland, Hungary, Romania, Estonia, the Czech Republic, Denmark, the USA, Brazil, Colombia, Chile, Mexico, Israel, China, Japan and India.
Thomas Dunford is regularly invited to collaborate with ensembles and orchestras, including Les Arts Florissants, Academy of Ancient Music, Cappella Mediterranea, and Pygmalion. Since 2017, he has also directed the production with the Lafayette Opera in Washington DC.
In 2018, he created his own group called Jupiter, which brings together musicians such as Lea Desandre, Jean Rondeau, Sophie Gent, Théotime Langlois de Swarte, Bruno Philippe and Peter Whelan. His first award-winning album dedicated to Vivaldi was released by Alpha in 2019. Currently, his main projects include Handel's oratorio programme with Lea Desandre and Iestyn Davies as soloists, as well as Amazone, a French and Italian recital programme with Lea Desandre. Jupiter has been invited to perform on the main stages of Europe and the United States, such as the Philharmonie de Paris, the Philharmonie de Berlin, the Auditorium de la Radio de France, ElbPhilharmonie Hamburg, Carnegie Hall, Wigmore Hall, Festival de Pâques Aix-en-Provence, among others. Before the success of Jupiter, Thomas Dunford received numerous awards for his solo recordings (with Alpha): Lacrimae in 2012, Labirinto d'Amore in 2014 and Bach suites in 2018.
Thomas Dunford will be touring the United States with the Jupiter Ensemble in the current 2021-2022 season (Los Angeles, San Francisco, San Diego, Washington, Carnegie Hall in New York…). In autumn, he will perform again at the Elbphilharmonie in Hamburg, then visit Japan at the Oji Hall in Tokyo and tour the main Spanish concert halls in spring. He will also perform a duo with Jean Rondeau at London's Wigmore Hall. 
Thomas Dunford is a fan of many musical genres, particularly jazz. He has been working on chamber music projects with conductors and soloists such as William Christie, Paul Agnew, Leonardo García Alarcón, Nicola Benedetti, Keyvan Chemirani, Jonathan Cohen, Christophe Coin, Iestyn Davies, Lea Desandre, Isabelle Faust, Bobby McFerrin, Philippe Herreweghe, Monica Huggett, Alexis Kosenko, Francois Lazarévitch, Anne-Sophie von Otter, Trevor Pinnock, Patricia Petibon, Sandrine Piau, Anna Prohaska, Hugo Reyne, Anna Reinhold, Jean Rondeau, Skip Sempé and Jean Tubéry among others. He also performs regularly with harpsichordist Jean Rondeau, mezzo-soprano Lea Desandre and countertenor Iestyn Davies.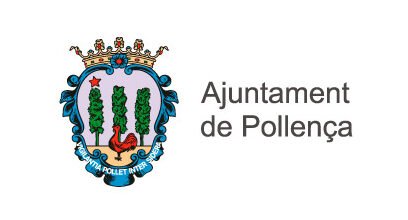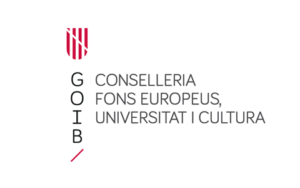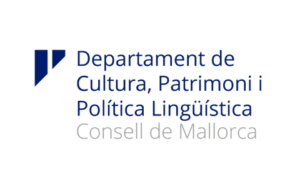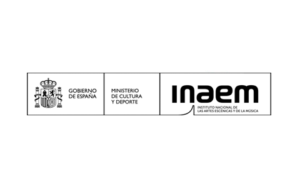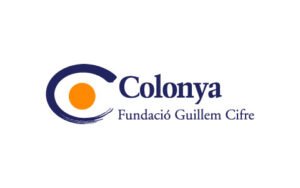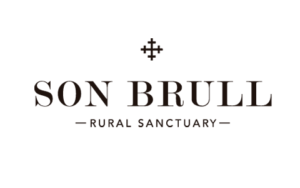 Mitjà de comunicació oficial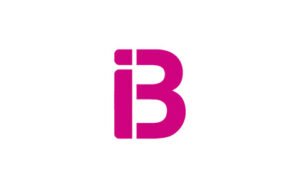 Membre de l'Associació espanyola de Festivals de Música Clàssica

Mitja de comunicació col·laborador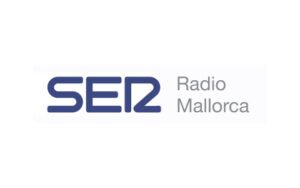 Oficina del Festival de Pollença
Convent de Sant Domingo
C/. de Pere J. Cànaves Salas, s/n
info@festivalpollenca.com
T.(+34) 971 899 323
Horari oficina
De dimarts a dissabte de 10.00 a 13.30h
Dijous de 16.30 a 19.00
Per a reservar i comprar entrades el mateix dia del concert, de 20.30 a 22.00h