FRANCESC PIEMONTESI, piano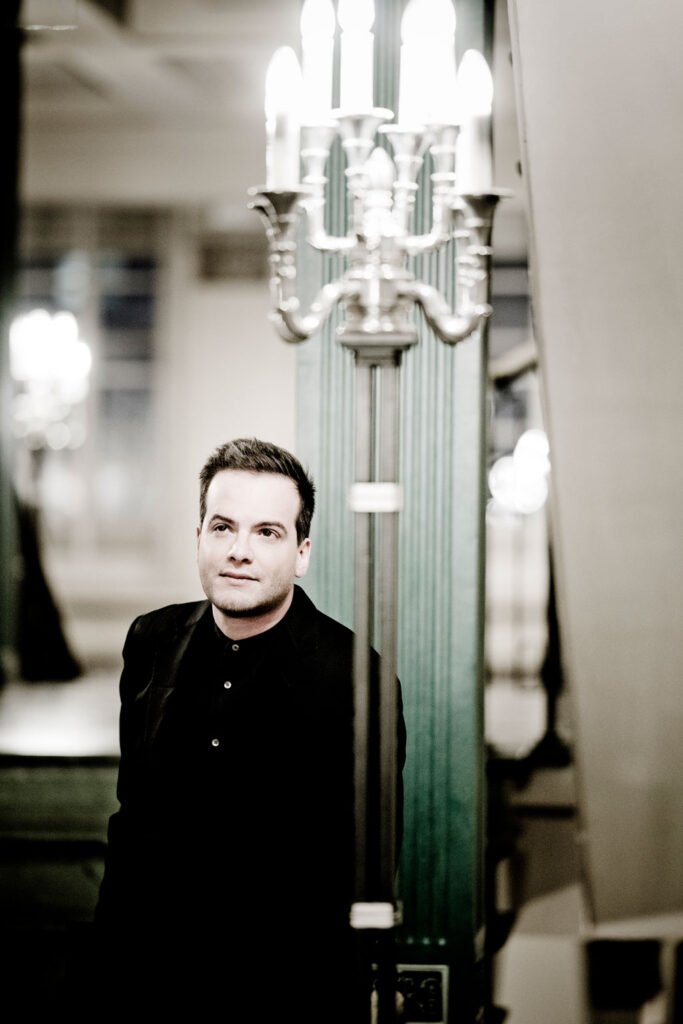 About Schubert's late style
Firstly, it is rather odd to speak about the "late" style (Spätstil in Adorno's terminology and late style in Said's words) of a composer who died at the very tender age of thirty-one. This is certainly the case because, at Schubert's age of death, most people begin to live, establish themselves professionally, start a family or, in the case of many artists, become masters of their craft. However, Schubert's late style or period includes some of the most crowning pieces of his life's work. Apart from the insightful Winterreise and Schwanengesang, twilight and philosophical song series, all the pieces in tonight's concert programme could fall into this late style category.
The idea that many composers have a late style is mainly due to the philosopher Theodor W.  Adorno in his 1937 essay Spätstil Bethovens and later in the writings of Edward Said, as mentioned above. According to Adorno, Beethoven entered previously unexplored creative territories, both by himself and by other composers, in works such as the late string quartets and the late piano sonatas, as well as in Missa solemnis and Symphony No. 9. One of these late Beethoven works' hallmarks (and this also applies to Schubert) is a tendency towards extremes. The dynamics and the contrasts between pianissimo and fortissimo are indeed extreme – to the point of making you shudder. The tessituras are also extreme, with very high highs and very low lows. There is also a propensity for abrupt changes, meaning to change the pitch without modulation; to move from one thematic group to another without transition. There is frequent self-citation, especially in the case of Schubert, and the cyclical form is imposed with echoes of previously heard musical themes and patterns that now eerily return to bring a piece to a fitting climax. It is as if the composer is reaching into the composition manuals he had learned, digested and applied up to that point. In general, however, what categorically defines a composer's late style is a process of distillation of superfluous ideas and a reinforcement of the essential. As such, the compositions we will hear tonight are all truly late-style works.
For example, Schubert's Three Piano Pieces, D.  946, were written a few months before his untimely death. Possibly, the composer intended them as a set of piano works that were to be a continuation of his famous Impromptus. Still, it is also possible that their design was independent of any unitary work concept. The first piece, in E flat minor, features a great profusion of triplets (three notes played in the time of two), which gives it a dynamic and bold flair. Two versions of this work survive today. In the first one, Schubert deleted one of the central sections or trio; and the second was edited by Brahms with two trios and recorded by pianists such as Arrau, Pires, Sokolov and Uchida. (It remains to be seen whether Piemontesi will play one or two trios tonight. Watch this space!) The second piece, in E flat major, is the most popular of the three and is characterised by great melodic richness. It is also the longest of the three works if all the repetitions are performed. It must be said that there is no consensus among musicologists and pianists alike on the necessity of doing all the repetitions that the score marks, many of which are indications of the publishers and not of the composer. (Keep your ears peeled tonight to see what Piemontesi plays!) Finally, the third piece, in C major, which doesn't last very long and is very lively in character, is distinguished by a profusion of syncopations (sudden accents), a single trio and a coda.
Piano Sonata No.  21 in B flat major D.  960, written in four movements, is arguably the crowning work of Schubert's piano artistry, both his great masterpiece and his musical testament, the finest example of a late-style style piece. For a start, the piano in Vienna during Schubert's time was vastly different from today's pianos, especially the powerful and brilliant Steinway pianos. The sound of Schubert's piano was muted, subtle, lacklustre and created for a private room, not a concert hall. This is not to say that performances on a modern piano such as the one we will hear tonight are not valid. However, the interpretative options available to pianists today are enormous. Aside from the piano type and the aforementioned controversy of whether it is necessary to do all the repetitions indicated in the score, another is the use of the pedals (sometimes indicated and sometimes not); and finally, the matter of tempi, which Schubert marked according to the metronomes of his time, but which possibly do not adapt to today's metronomes (many of which are now digital). Piemontesi's performance tonight may surprise us on all three counts.
In any case, the Sonata in B flat major is the best example of Schubert's late style. This is seen in its cyclical form (at the end, you can feel the musical motifs from the beginning). Moreover, there is an exquisite use of trills at rare tessituras. At the beginning of the sonata, for example, there is an extremely low trill to foreshadow the death that Schubert was soon to face. In addition, the composition moves nonchalantly through extreme tonalities that any compositional handbook would prohibit. The second movement, for example, is in C sharp minor, which is practically the most remote key of B flat major (the central or principal key of the entire sonata) and is suited to the simplicity and relentless logic of ternary form (ABA). The sonata includes quotations from other works by Schubert, such as the songs "Der Wanderer" and "Ihr Bild." We know that Schubert reworked this sonata extensively and that there is nothing improvised, despite light hints and intimations of rural music such as the Ländler, a folk dance in ternary time, in the slow movement. Despite this, it is intriguing to note that the many existing versions of this piece (virtually every major pianist has recorded it) have evolved into slow tempi as if the musicians and the audience wanted to draw out the philosophical depth of the work. Incidentally, there are some very delicate moments for the pianist which may go unnoticed since they are hardly virtuosic or spectacular, such as the performance of triplets with one hand and a dotted rhythm with the other hand. It would not be absurd to see a pre-swing or pre-jazz in such rhythmic interweaving. But this is, of course, another matter.
Antoni Pizà,
Professor of Musicology at The City University of NY