Els colors del metall
Una producció de L'Auditori de Barcelona
Gratuito con invitación.
Las invitaciones se podrán recoger a partir de dia 3 de agosto en la oficina del Festival y en las oficinas de turismo de Pollença y del Port de Pollença.
Máximo: cuatro invitaciones por persona.
Laura Ballber, educator
Laura was born in Barcelona in 1979.  From an early age, she studied music theory, harmonics and the piano in Sant Cugat, where she currently lives. She graduated with a degree in teaching, specialising in music education, from the Autonomous University of Barcelona in 2000 and completed her degree in psychopedagogy at the Autonomous University of Barcelona in 2003. Since 2007, she has been a member of the REMIS 0-3 workgroup in the Musical, Plastic and Corporal Expression Didactics Department at the Autonomous University of Barcelona, coordinated by Teresa Malagarriga. In 2011, the REMIS 0-3 group published a book entitled "Echad confites! Propuestas para hacer música con niños de 0 a 3 años" (Throw confetti! Suggestions for music making with children from 0 to 3 years of age) together with Teresa Malagarriga, Jessica Pérez and Clara Roca.
She currently works as a music specialist at the Jesuïtess Sarrià school and the Sant Ignasi-Anglí nursery school in Barcelona. She has also been a music teacher at the Mainada nursery school in Sant Cugat since 2005. That same year, she participated as an instructor in the Infant Education day "life and music, life with music".
Pep Gol, trumpet and musical director
Pep was born in Barcelona in 1959. Musician. www.pepgol.com
He graduated in Jazz trumpet from the ESMUC.
He is La Vella Dixieland's trumpet player and musical coordinator, and he has recorded 8 albums and played in numerous jazz festivals worldwide. 
He works alongside the group Comediants as a composer, musical producer and instrument maker for the shows: Zenit, Compte Enrrera, Bocato di Cardinale, L'Ocell de 1000 Colors, Universiada 98 ', a homage to Màrius Serra.
He runs the following music workshops at Caixaforum: Jazz & Blues, El Viatge del Cargol, Una Festa a la Cuina, instrument building, and participates in various STAGE. 
He has created the following family shows: Jazz Adventure with La Vella Dixieland, Colours of Metal with the Auditorium, Everything Blowing with Pep Pascual, Sound machine, etc.
He has collaborated with: The National Company of Classical Theatre, Els Pets, Lax & Busto, El Tricicle, Plateria Orquestra, Circ Cric, Cosmocaixa and has taught courses at The University of Barcelona, ESMUC, University of Deusto, University of Vic, University of Girona, and the CRP of Melilla and Girona.
Josep Gomariz, trumpet
Josep Gomariz y Vilaldach (Barcelona 1964), trumpet and Fluguelhorn. He graduated as a trumpet teacher from the Barcelona Superior Conservatory of Music and has a degree in modern music and jazz from ESMUC. 
He works as a trumpet teacher at the municipal schools of Nou Barris (BCN), El Papiol and La Vall del Tenes.
As a musician, he has participated in different projects; Musical theatre (Memory, Sweeney Todd, Guys and Dolls, Little night Musician, Maricel, Mikado, Boscos Endins, Chicago…), Groups and Orchestras (O. Encantada, O. Plateria, Los Rebeldes, Los Manolos, Stroling Band, Cimarron, etc.), Big Bands (XXL Llibert Fortuny, BB de Granollers, BB d'Aula, BB de La Vieja Dixieland, Big Latin Band, …) Collaborations (Peret, Loquillo, Los Sencillos, Toni Manero Foundation…) and children's auditions (Auditorium "The colours of metal" and Cantània "43 minutes and 31 According to Yoli Pastitxet", as well as several Horn projects as "Nora and Jazz").
Marc Hervàs, stage director 
Marc graduated in dramatic arts, specialising in stage direction and dramaturgy, from the Barcelona Theatre Institute and has a degree in Philosophy from the Autonomous University of Barcelona.
His recent professional experience as a stage director and playwright includes the following shows and concerts; 
Petruixka, by Igor Stravinsky, produced by the Gran Teatre del Liceu and performed by IT Dansa; poetry and puppetry Cardboard horse, in The company of Prince Totilau, winner of the 2010 Bòtil Awards; In the ark at eight o'clock, by Ulrich Hub, in a co-production of the Fundación La Red and the Temporada Alta festival; A mint tea, with musical direction by Jordi Vallespí and a performance by the Barcelona Arab Orchestra, for the Social Work of "La Caixa"; Wimoweh, with musical direction by Jordi Vallespí and Francesc Pagès, at the Barcelona Auditorium.
Tom Johnson, trombone
Tom Johnson (England, 1967), trombone. BA in Jazz Trombone (ESMUC) and Psychology (University of Sheffield). He has worked as a composer, arranger and trombonist for various jazz and modern music groups such as The Tony Manero Foundation (pop), Boogalizer (Latin soul), Disco Inferno (disco), Shark (jazz) and Tromboranga (salsa). He also works as a freelance musician performing concerts and recording with various groups. In theatre, he has worked with Carles Santos, Sergi Belbel and Quim Lecina. He has also composed soundtracks created by directors Jacobo Sucari and Eduard Cortés. As a teacher, he works at the Sant Feliu de Llobregat music school and at the Taller de Músics in Barcelona.
Josep Martí, drums and percussion
Josep "Pinyu" Martí (Sitges 1971), Drums and percussion. Josep graduated in Performance Major at Berklee College of Music in Boston (USA) and the Conservatori Superior de Música del Liceu. He wrote the book "The Tambor de Gralla" for the collection "Popular Culture Tools" for the Centre for the Promotion of Catalan Popular and Traditional Culture, part of the Generalitat de Catalunya's Department of Culture. He is currently a band member of La Vella Dixieland and also collaborates with the singer-songwriter Roger Mas, as well as in different projects such as The Colours of Metal, Retrio, Col·lectiu Brossa string quartet, Ivó Oller Quartet.
He has played in many different ensembles, including L'Orquestra del Gran Teatre del Liceu, L'OBC conducted by Elmer Bernstein. He's worked with Leroy Jones, Scott Hamilton, Josep Maria Farràs, Francesc Burrull, Llibert Fortuny, and many more in the world of jazz. In musicals such as Mamma Mia!, Germans de Sang, Hair. In family concerts and school auditions, "Les Vides de Picasso" and "Els Sons de la Terra" by Marcel Casellas. "L'aventura del Jazz" by Vella Dixieland and "Desconcert" by Percussió de Butxaca. Amparanoia, Miquel Gil, Lídia Pujol and La Carrau complete his world and traditional music career.
David Parras, tuba and sousaphone
David Parras Aznar (Esparreguera 1973), tuba and sousaphone. After studying elementary piano, he began to play the tuba in 1988. He then went on to study to become a professional tuba player at the Barcelona Conservatory of Music. He also holds a diploma in Music Education from the University of Barcelona. 
He is currently working in different musical fields: jazz, classical music, theatre, didactic concerts, recordings, etc. 
He is a member of the following ensembles: Big Band de Granollers, Granonet, Gumbo Jass Band, La Porteña Jazz Band, Hot Brass, Anoia Brass, among others and collaborates as a freelance musician in other orchestras and groups. 
As for educational concerts, he participates in the productions of the Big Band of Granollers: Nora and Jazz, and Nora Festival. He is also involved in productions by the Barcelona Auditorium Educational Service: The Colours of Metal and Echoes of Silence. 
He works as a studio musician and has recorded music for films, such as Sílvia Munt's Gala (2003), Laura Cerrajero's Morir en San Hilario (2004), etc.
He has participated in several theatre productions: Measure for Measure by W.Shakespeare, at the National Theatre of Catalonia. He took part in the Grec 2000 with Dostoevsky's The Idiot and in 2001 in recording the music for The Mayor of Zalamea at the National Theatre of Catalonia. In 2002 he worked as a musician-actor in A Midsummer Night's Dream at the Borràs Theatre and the Principal Theatre. He formed part of Desbandada with the clown Leandre. He regularly collaborates with the theatre group Comediants.
As a teacher, he works at the Esparreguera Municipal School of Music and Dance, where he teaches tuba and trombone and also conducts its wind orchestra. He has also been the conductor of the Esparreguera Music Band since 2006.
Cate Terrasa, horn 
She was born in Capdepera, Mallorca, and began her musical studies in her hometown with Bartolomé Massanet and later at the Conservatory of the Balearic Islands with professors Manuel Vidagany and Mario Errea. Later she moved to Barcelona, where she graduated as a Horn player at the Barcelona Conservatory of Music with professor Vicente Aguilar. She has refined her studies with renowned trumpet players such as Ab Koster, Manuel Perez, Javier Bonet, Herman Baumman and many others. Symphonically, it is worth mentioning his participation in the National Youth Orchestra of Catalonia (JONC) and his professional collaboration with the Symphony Orchestra of the Gran Teatre del Liceu and the Vallés Symphony Orchestra. At present, she is a regular member of the Julià Carbonell Symphony Orchestra of Terres de Lleida and participates in different musicals with the Dagoll Dagom Company (Mar i Cel, Boscos endins…) as well as in the Disney production of Beauty and the Beast. As a teacher, she is part of the Colours of Metal production with the National Auditorium of Catalonia and in different music schools in Barcelona.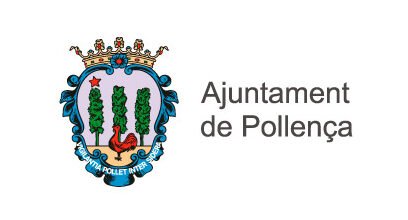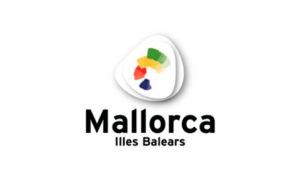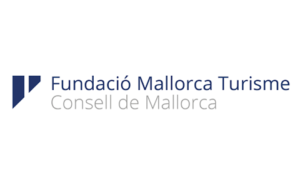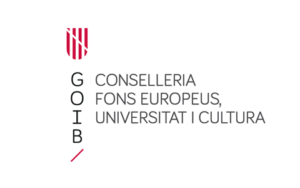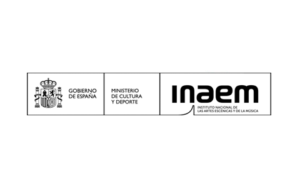 with the collaboration of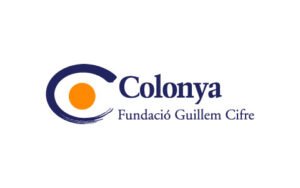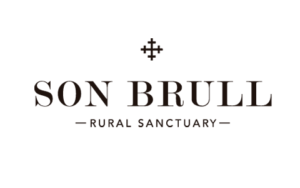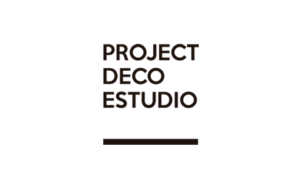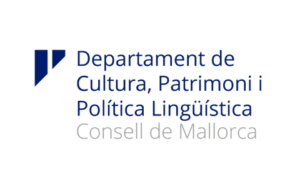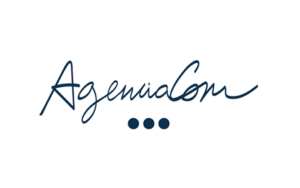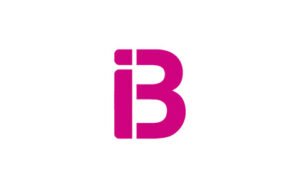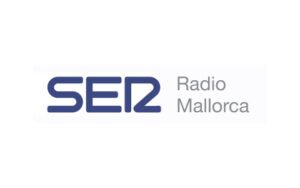 Festival de Pollença's Office
Convent de Sant Domingo
C/. de Pere J. Cànaves Salas, s/n
info@festivalpollenca.com
T.(+34) 971 534 011
Office hours
Tuesday to Saturday from 10.00 a.m. to 1.30 p.m.
Thursday from 4.30 p,m, to 7.00 p.m.
To book and buy tickets on the day of the concert, from 8.30 pm to 10.00 pm