I Part
Sonata per a piano en la major, D. 664    F. Schubert (1797 – 1828)
I. Allegro moderato                                                                      
II. Andante
III. Allegro
Suite bergamasque    C. Debussy (1862 – 1918)
I. Prèlude
II. Menuet
III. Clair de lune
IV. Passepied
II Part
Tres nocturns, op. 9    F. Chopin (1810 – 1849)
I. Larguetto, en si bemoll menor
II. Andante, en mi bemoll major
III. Allegretto, en si major
I. Larghetto, en do sostenido menor
II. Lento sostenuto, en re bemoll major
Nocturn núm. 19 en mi menor, op. post. 72
I. Lento, en la bemoll major
II. Moderato, en si menor      
Born on 23 July 1944 in Lisbon, Maria João Pires gave her first public performance at the age of 4 and began her studies of music and piano with Campos Coelho and Francine Benoît, continuing later in Germany, with Rosl Schmid and Karl Engel. In addition to her concerts, she has made recordings for Erato for fifteen years and Deutsche Grammophon for twenty years.
Since the 1970s, she has devoted herself to reflecting the influence of art in life, community and education, trying to discover new ways of establishing this way of thinking in society. She has searched for new ways which, respecting the development of individuals and cultures, encourage the sharing of ideas.
In 1999, she created the Centre for the Belgais Centre for the Study of the Arts in Portugal. Maria Joâo Pires regularly offers interdisciplinary workshops for professional musicians and music lovers.  In the Belgais concert hall concerts and recordings regularly take place. In future these will be shared with the international digital community (pay and non-pay).
In 2012, in Belgium, she initiated two complementary projects; the Partitura Choirs, a project which creates and develops choirs for children from disadvantaged backgrounds as in Belgium the "Hesperos Choir, and the Partitura Workshops. All of the Partitura projects have the aim to create an altruistic dynamic between artists of different generations by proposing an alternative in a world too often focused on competitiveness. This philosophy is being spread worldwide at Partitura projects and workshops.
Concert comments
Mercè Pons (composer and GACOMUS Musical Comprehension Cabinet director)
Franz SCHUBERT (1797 – 1828)
Piano Sonata in A major, D 664
Franz Schubert greatly admired Beethoven. Although both composers were classicists, they were bordering on the new style that was emerging at the beginning of the 19th century: Romanticism. Beethoven developed the sonata form with opposing themes involving a conflicting development, bringing drama to his works. However, unlike Bonn's genius's personality, Schubert does not have these thematic contrasts and strong tensions, but rather a continuous musical evolution out of which flows a lyrical spirit, a wonderful flow of emotion that grows and unfolds to transform itself into infinity through fantastic modulations.
Schubert's piano sonatas delight us with their moving melodies, rhythmic conciseness and harmonic richness, taking shape in classical structures, evolving through their extraordinary sensitivity and immense expressiveness.
Sonata in A major D 664 was composed in 1819 with three movements. The opening Allegro moderato introduces a gentle and very cantabile theme which very gradually transitions into a darker melody, leading to a very passionate and powerful progression. In the end, we are led back to the initial idea, as if everything we have heard was the fruit of a dream. The second movement, Andante, begins with a sorrowful introduction that turns into an intimate and moving melody of the purest romantic style. The third movement, Allegro, features a naively joyful and delicate first melody that blends in with a more intense theme, and the two interact to create different moods for the listener that are far removed from any superfluous virtuosity and always follow the pure, exquisite reflection of Schubert's musical thought.
Claude DEBUSSY (1862 – 1918)
Suite bergamasque
Debussy was considered "the father of modern music" by the composer Pierre Boulez (1925-2016). In this work, musical features of very diverse origins are synthesised. We can find Wagnerian chromaticism, Russian non-functional harmony (Mussorgsky, Rimsky-Korsakov), ancient modes, as well as some popular music (Javanese gamelan, Spanish flamenco or American dance music). Labelled (like Ravel) as an impressionist musician, he was a true revolutionary who significantly impacted music's direction in the 20th century.
The Suite bergamasque was likely composed in 1890 (at least part of it) but was not published in its entirety until 1905. This outstanding four-piece work is based on the world of the Commedia dell'Arte and the poems of Paul Verlaine and is considered legendary in the field of solo piano works. He uses the structure of the baroque score as a point of reference and retains the names of three of its parts: Prelude, Minuet and Passepied.
However, considering the composer's style, we find modifications both in the harmonic use and his thinking behind the melodic flow. As usual, Debussy lets the music flow while being guided by his fantastic innate ear.
In the opening Prelude, which begins triumphantly, we find the familiar improvisatory character, so well conducted by the composer. The Minuet displays a more playful character than its baroque counterpart. The third piece, entitled Clair de lune (Moonlight), is the only one of the four that does not correspond, by name, to any part of a score. This is one of Debussy's most famous pieces, if not the most famous. It has been used countless times as incidental music for films or associated with the musical representation of impressionist painting. The slow tempo, intriguing and reflective feeling augmented by the unfinished phrases, creates a sense of ambiguity—a sense of calm that leads to contemplation, both melancholic and sensual at the same time. The work ends with a Passepied (French court dance from the 17th and 18th centuries) with a faster tempo compared to the original dance.
Frédéric CHOPIN (1810 – 1849)
3 Nocturnes op. 9; 2 Nocturnes op. 27; Nocturne 19 op. post 72;
2 Waltzes op. post 69
Chopin's romantic dedication to piano music was total and absolute, not least in his songs, where this instrument plays a very considerable role whose precedents can only be found in the lieder of the first composer that we will hear tonight: F. Schubert. Chopin's harmonic language was an evident influence in the transitional period of the 20th century and, more specifically, in what is known as impressionist music. The feeling of tonal vagueness resulting from the undulations that change little by little, producing light modulations and altered chords, made our second composer of today fall in love with it: Debussy. John Field (1782-1837), the Irish composer and pupil of Muzio Clementi, first created the term "nocturne" in the romantic sense that we have come to recognise, synonymous with meditation in an intimate atmosphere, solitude, melancholy, mystery and poetry that we might find in the night. However, it was Chopin (a great admirer of Field) who gave this musical genre its most universal character.
F. Chopin composed twenty-one nocturnes between 1829 and 1846, the first eighteen of which were published during his lifetime and the rest posthumously. By preserving Field's style of making the melody "sing" in the piano's right hand, Chopin succeeded in making it really sound like the human voice, which lends
these short pieces an even more profound character. Franz Liszt himself went so far as to say that he saw in Chopin's nocturnes clear influences of Vincenzo Bellini's bel canto.
Chopin's pupils claimed that the composer asked them in their performances for "a cantabile style that would help communicate the genre's vocal background". Moreover, the internal structure of the nocturnes is inspired by the arias from Italian and French operas. Therefore, these pieces present a tripartite composition that Chopin contributed to by assigning the central section an independent character and expressiveness entirely different from the surrounding sections. Through this simple and transparent form, Chopin leads us into a world where all the poetic feelings we can imagine are possible.
Waltz No. 1 op. post 69, also known as the "Farewell Waltz", was composed in 1835, and although it is dedicated to Charlotte de Rothschild (Chopin's pupil), the composer gave it to Maria Wodzinska as a gift, who was his fiancée for a few years. The central section of this expressive waltz in slow tempo features mazurka-like quality (another genre also cultivated by Chopin). Waltz No. 2 op. post 69 was composed in 1829 but was not published until 1852. This early work shows how the composer deals with the ornamentation technique to produce a melodic variation.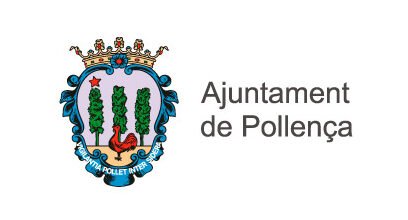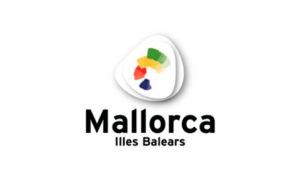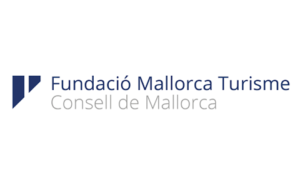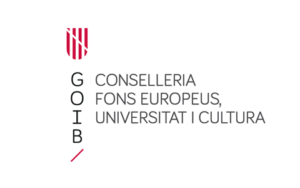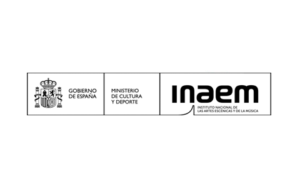 with the collaboration of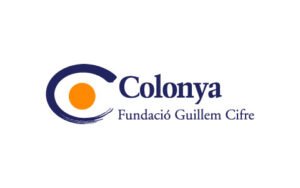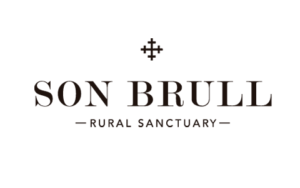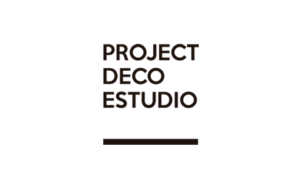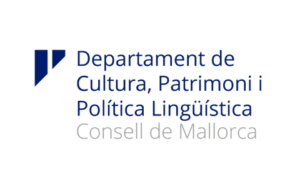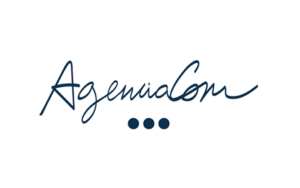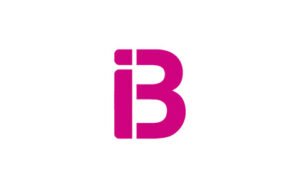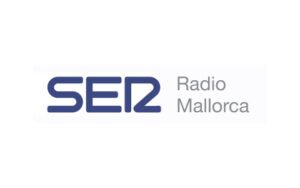 Festival de Pollença's Office
Convent de Sant Domingo
C/. de Pere J. Cànaves Salas, s/n
info@festivalpollenca.com
T.(+34) 971 534 011
Office hours
Tuesday to Saturday from 10.00 a.m. to 1.30 p.m.
Thursday from 4.30 p,m, to 7.00 p.m.
To book and buy tickets on the day of the concert, from 8.30 pm to 10.00 pm