I Part
Ruggero Leoncavallo (1857-1919)
 Mattinata 
Stefano Donaudy (1879-1925)
Vaghissima sembianza
Freschi luoghi, prati aulenti
O del mio amato ben                                                              
(Col. 36 Arie de Stile Antico)
Ottorino Respighi (1879-1936)
Lagrime, P.9
Scherzo, P.68
Stornellatrice, P.69
Nevicata, P.65
Pioggia, P.90
Nebbie, P.64
II Part
Francesco Paolo Tosti (1846-1916)
L'ultima canzone
Chi sei tu che mi parli
Ideale
Giuseppe Verdi (1813 – 1901)
Di tu se fedele il flutto m'aspetta
(Un ballo in maschera – Act I, Scena II, Riccardo)
Quando le sere al placido
(Luisa Miller –Act II, Scena finale –  Rodolfo)
Giacomo Puccini (1858 – 1924)
Recondita armonia
(Tosca – Act I, Scena III, Mario Cavaradossi)
Piotr Beczala es uno de los tenores líricos más solicitados de nuestro tiempo y un invitado habitual en los principales teatros de ópera del mundo. El artista, nacido en Polonia, es aclamado no solo por la belleza de su voz, sino también por su ardiente compromiso con cada personaje que retrata. Además de su trabajo operístico ha interpretado muchas de las grandes obras vocales con las orquestas y directores más importantes del mundo.
Su temporada 20/21 comienza con un recital junto a la soprano Sondra Radvanovsky en el Gran Teatre del Liceu de Barcelona. A continuación actuará en un concierto que tendrá lugar en la Konzerthaus Vienna. En formato de concierto visitará también el Musikverein Graz, el Konzerthaus Vienna, la Semperoper de Dresde, desde donde el canal de televisión alemán ZDF transmite anualmente el famoso concierto de Nochevieja, este año bajo la dirección de Christian Thielemann, y el Teatr Wielki de Varsovia. Como parte del ciclo de conciertos Great Voices, Piotr Beczala actuará en la Philharmonie am Gasteig de Múnich, en la Konzerthaus de Viena y viajará a Moscú para participar en una gala junto a la Orquesta Filarmónica de Moscú dirigida por Marc Piollet. Una gira de recitales con la pianista Sarah Tysman lo llevará a Oviedo, Las Palmas, La Palma y Barcelona. Finalizará la gira en Madrid con una gala en el Teatro Real. Piotr Beczala Cantará Das Lied von der Erde de Gustav Mahler con la Orquesta de Filadelfia bajo la batuta de Yannick Nézet-Séguin en Filadelfia (Verizon Hall) y en Nueva York (Carnegie Hall), así como la Misa de réquiem de Verdi en el Festival Grafenegg. En el terreno operístico, Piotr Beczala comienza la temporada en el Teatr Wielki de Varsovia en el papel de Werther en Werther de Massenet. Además, actuará en la Kammersänger de la Ópera de Viena, donde se le podrá escuchar en tres ocasiones como Werther en Werther y como Prince en Rusalka. Otros momentos destacados de la temporada incluyen Lohengrin en la Deutsche Oper Berlin, Lucia di Lammermoor (Edgardo) en la Ópera de Zúrich y Lohengrin en el Festival de Bayreuth.
Desde su debut como Duca en 2006, Piotr Beczala ha sido un invitado habitual de la Metropolitan Opera. Desde entonces ha dado vida a personajes como Lenski (Eugene Onegin), Prince (Rusalka), Edgardo (Lucia di Lammermoor), Rodolfo (La Bohème), Vaudémont (Iolanta), Riccardo, y también a los personajes principales de Roméo et Juliette y Faust. En 2011 realizó una gira por Japón con el Met y debutó en el papel de Grieux en Manon de Massenet en 2012. Piotr Beczala también colabora frecuentemente en las óperas estatales de Munich y Viena y en La Scala de Milán. En 2016 debutó como Lohengrin en la Semperoper Dresden junto a Anna Netrebko, bajo la dirección musical de Christian Thielemann.
Además de su carrera operística, Piotr Beczala desarrolla una actividad muy importante tanto en concierto como en recital. En 2011 y 2012 actuó en los conciertos de Nochevieja en la Semperoper Dresden bajo la batuta de Christian Thielemann, este último publicado en CD y DVD por Deutsche Grammophon. Otras colaboraciones en concierto le han llevado a Baden-Baden, Ámsterdam, Madrid, Budapest, Viena, Milán y Omán.
Piotr Beczala ha grabado dos álbumes en solitario para Deutsche Grammophon, My Heart's Delight en 2013 y The French Collection en 2015. Además, en 2017 se publicó un DVD de su impresionante debut en el papel principal de Lohengrin junto a Anna Netrebko como Elsa. Su primer álbum en solitario en Pentatone, Vincerò!, fue publicado en mayo de 2020.
Camillo Radicke was born and raised in Dresden, where he studied music under the tutelage of Regina Metzner, Amadeus Webersinke and Arkadi Zenziper.
He won first prize at international piano competitions in Palma (F. Chopin) 1990, Athens (Maria Callas) 1992 and Vercelli (G. B. Viotti) 1992. Since then, he has performed extensively as a soloist and chamber musician in almost every country in Europe, the Middle East, Cuba, South America, Japan, Korea and the United Arab Emirates.
International festivals such as the Salzburger Festspiele, Klavierfestival Ruhr, Beethovenfest Bonn, Chopin Festival Duszniki, Edinburgh Festival, BBC Lunchtime Concerts London, Great Irish Houses Festival, Festival Costa Verde, Al Bustan Festival Beirut, Haydn Festspiele Eisenstadt, Rheingau Musik Festival, Dresdner Musikfestspiele, MDR-Musiksommer and the Schubertiade Schwarzenberg have invited him to perform.
As a soloist, he has collaborated with orchestras such as the Dresden Philharmonic, Staatskapelle Dresden, Stuttgarter Philharmoniker, Münchner Kammerorchester and the RAI National Symphony Orchestra of Turin. He has also worked with conductors such as Marek Janowski, Gerd Albrecht, Michel Plasson, Juri Temirkanow, Tamas Vasary, Bernhard Klee, Ludwig Güttler, Jörg-Peter Weigle and Peter Schreier.
Some of the most renowned concert halls have hosted him, including La Scala in Milan, Metropolitan Opera New York, Teatro Colon in Buenos Aires, Concertgebouw Amsterdam, City Opera Hall Tokyo, Alte Oper Frankfurt, Berliner Philharmonie, Musikverein and Konzerthaus in Vienna, Tonhalle and Opera Zürich, Mozarteum Salzburg, Philharmonie Cologne, Herkulessaal München, Teatro de la Zarzuela in Madrid, Gran Teatre del Liceu in Barcelona, Cité de la Musique and Opera Palais Garnier in Paris, Wigmore Hall London, Megaron Athens, Sala Prestes Sâo Paulo, Teatro Municipal Santiago de Chile, Dubai Community Theatre, Opera La Monnaie Brussels, Grand Théâtre de Genève, Konzerthaus Berlin, Konzerthaus Dortmund, Gewandhaus Leipzig, Semperoper and Frauenkirche Dresden and Elbphilharmonie Hamburg.
As an accompanist, he has collaborated with singers such as Peter Schreier, Olaf Bär, Juliane Banse, Ruth Ziesak, Piotr Beczala, Marlis Petersen, Sondra Radvanovsky and René Pape.
Together with Wolfgang Hentrich (concertmaster of the Dresden Philharmonic Orchestra), he performed the 26 sonatas for piano and violin by W. A. Mozart in 2006, a selection of which is available on CD. During that same year, he sat on the jury of the ARD Music Competition in Munich.
Camillo Radicke recorded Brahms' Liebeslieder Walzer and a four-part and four-hand piano version of Schumann's Spanische Liebeslieder with Marlis Petersen, Stella Doufexis / Anke Vondung, Werner Güra, Konrad Jarnot and Christoph Berner for the Harmonia Mundi record label. Since 2007 this ensemble has performed this repertoire in concert halls all over Europe.
Antoni Pizà,
Professor of Musicology at The City University of NY 
Italy, Italy, Italy
Whether it is opera or songs, Italy has made a unique and definitive contribution to the world of vocal art, a fact that cannot be denied. Florence was the place where a few enlightened aristocrats, the Florentine Camerata, "invented" opera at the end of the 16th century.  Some regional traditions, such as the Neapolitan song, are as original as they are alive and more popular than ever. Enrico Caruso, an Italian singer, was one of the first stars of the early 20th-century recording industry,  popularising commercial songs and opera arias in both Italian and English. If Caruso were alive today, he would have Instagram, be an influencer and have shoe brands bearing his name.
The very first song on today's programme, "Mattinata" by Ruggero Leoncavallo (1857–1919), was written for Caruso's sultry voice. Leoncavallo had a peripatetic life. He was Italian by birth and lived in Egypt and then in the bohemian Montmartre at the end of the  19th century. Once settled in Milan, he was captivated by a then-new style of opera, Verismo, whose plots tended to reflect the most gruesome aspects of modern life:  crimes of passion, violence, slums, marginal characters and so on. This is when he composed Pagliacci (1892), which includes the aria "Vesti la giubba".  The recording by Caruso sold more than a million copies at a time when practically no one owned a simple gramophone. Leoncavallo composed "Mattinata" (1904), especially for Caruso, on the strength of this success. Almost 120 years have passed, and the song is still sung all over the world.  Not bad, really.
Most Italian composers produced both ballroom song and opera, and Stefano Donaudy (1879–1925) was no exception to the rule.  Today, however, his operas have been forgotten, while almost all modern voices still sing his songs. Practically all of his songs were collected and published in a not very extensive collection entitled 36 Arie de Stile Antico. It seems that one of them, "Vaghissima sembianza", was written when he was 13 years old!  Other songs, written later and also compiled in this same collection, such as "Freschi luoghi, prati aulenti" and "O del mio amato ben", remain staples of the singers' repertoire and are still appreciated by audiences.
Ottorino Respighi (1879–1936) is known today for three spectacular orchestral works: Fountains of Rome (1916), Pines of Rome (1924) and Festivals of Rome (1928). These compositions reflect his earlier studies with Nikolai Rimsky-Korsakov, a composer and teacher known especially for his colourful orchestrations, which create almost firework-like sound effects. However, Respighi also wrote songs very successfully and today's selection ("Lagrime", "Scherzo", "Stornellatrice", "Nevicata", "Pioggia", "Nebbie") is an excellent example. In 1932 his appointment as an "academic" by the Italian Fascist government meant that in later decades his music, although of unquestionable quality, was, so to speak, subjected to quarantine. Be that as it may, today, both the orchestral works of drum and cymbals and the sensual songs are appreciated fairly and without objection or any political consideration.
Although Italian through and through, Francesco Paolo Tosti (1846–1916) achieved remarkable success in the UK, especially among the royal family, the aristocracy and the gentry. The need of these wealthy classes to offer musical evenings led them to promote what we might call drawing-room music: works for a small group of instruments and very often simply for voice and piano. Tosti, a musician of exquisite taste, was able to respond with dozens of highly melodic, sentimental, emotionally intense songs that, in a matter of three or four minutes, express a basic, essential human emotion. Examples of this style are "L'ultima canzone", "Chi sei tu che mi parli" and the very popular "Ideale".  Incidentally, Carusso also popularised "A Vucchella", possibly still Tosti's most famous work.
In addition to the genre of "loose" or independent song, Italy is the country of opera, without, of course, to the detriment of other national traditions. An aria, as is well known, is a song that is part of an opera. For example, the character Riccardo (tenor) sings the aria "Di tú se fedele y flutter m'aspetta" from one of Giuseppe Verdi's last operas (1913–01), Un ballo in maschera.  This opera chronicles scheming to assassinate the governor of Boston (Riccardo), the fateful love between him and Amelia, and the crime of passion of her husband (Renato). In "Quando le sere al placido", Rodolfo's aria in the opera Luisa Miller, we find again stories of lovers who will never see their love fully realised. Finally, "Recondita armonia" is an aria from Cavaradosi Tosca by Giacomo Puccini (1858–1924).  Scarpia dreams of securing the sexual favours of Tosca, a famous singer, and wants to convince her by torturing her lover.  Beyond #MeToo, Scarpia's case today would deserve prison. Actually, in this case, he is a policeman – the chief of police!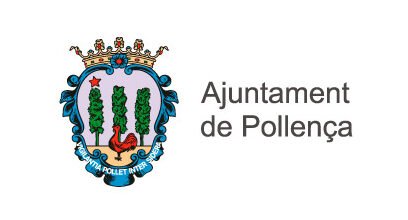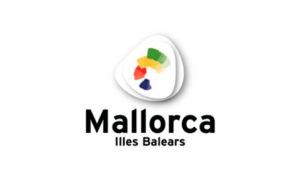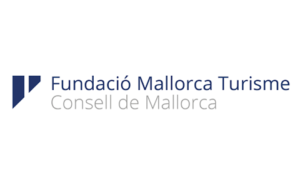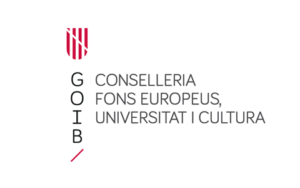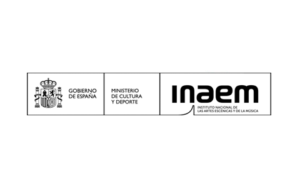 with the collaboration of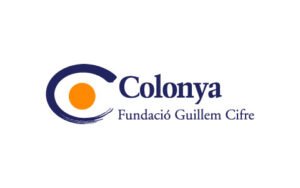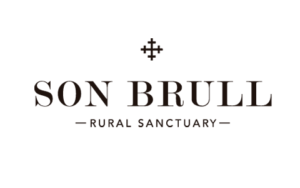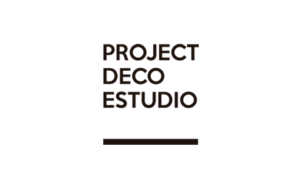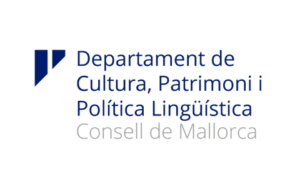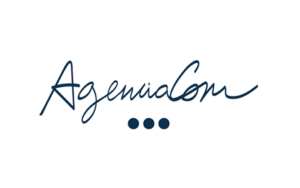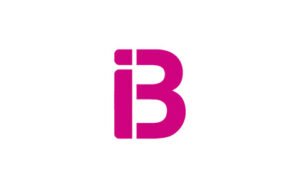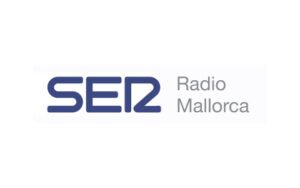 Festival de Pollença's Office
Convent de Sant Domingo
C/. de Pere J. Cànaves Salas, s/n
info@festivalpollenca.com
T.(+34) 971 534 011 / 674 935 302
Office hours
Tuesday to Saturday from 10.00 a.m. to 1.30 p.m.
Thursday from 4.30 p,m, to 7.00 p.m.
To book and buy tickets on the day of the concert, from 8.30 pm to 10.00 pm