Pablo SÁINZ-VILLEGAS, guitarra
I Part
Simfonia núm. 1, "Clàssica", en re major, op. 25   Serguei Prokófiev  (1891 – 1953)
Allegro

Larguetto

Non troppo allegro

Molto vivace
Concierto de Aranjuez per a guitarra i orquestra    Joaquín Rodrigo (1901 – 1999)
Allegro con spirito    

Adagio

Allegro gentile
II Part
Simfonia núm. 5 en mi menor, op. 64     P. I. Txaikovski (1840 – 1893)
Andante / Allegro con anima

Andante cantabile, con alcuna licenza

Valse. Allegro Moderato

Finale. Allegro maestoso / Allegro Vivace
Josep Vicent, Principal Conductor
Permanent orchestra at the Auditori de la Diputació d'Alacant, ADDA-Fundación in the Autonomous Community of Valencia. The orchestra's remarkable career has generated enormous national and international acclaim for the quality and energy of its musical personality.
ADDA-SIMFÒNICA works with guest conductors such as Valery Gergiev, Christian Lindberg, Álvaro Albiach, Jurjen Hempel, Yaron Traub, among others, together with soloists such as Maria Joao Pires, Pacho Flores, Ángeles Blancas, Stefano Bollani, Denis Kozhukhin, Juan Floristán, Varvara Nepomnyashchaya, Damián Martínez, María Florea, Sandra Ferrández, Alexander Ullman, Iván Martín, Joan Enric Lluna, Ginesa Ortega, Marina Heredia, Cañizares, Juan Echanove, Joaquín Achúcarro, Igor Yebra, etc. Michel Nyman and David Mora have written pieces for the ensemble. It has continued to collaborate with the Coro de la Comunidad de Madrid, Orfeó Valencià, Spanish Brass and Títeres Etcétera, among others.
Besides its symphonic activity, the orchestra has a highly contemporary programme and revives the traditional repertoire while also carrying out significant social and pedagogical activities. It has performed special concerts for the Summer of Purpose Festival, the Premio Azorín by Grupo Planeta, the National Sports Gala, the opening concerts at the Volvo Ocean Race, and collaborations with the acclaimed theatrical and operatic group La Fura dels Baus (Carmina Burana and La Creación de Haydn).
Its recording work features repertoires by Stravinsky, Mahler, Beethoven, Prokofiev, Barber, Manuel de Falla, and it's critically acclaimed, winning the distinguished Melómano de Oro for its work Music for Emotions. Recently, it has signed an international contract with Warner Classics.
In the 20/21 season, it has appeared with its head conductor, Josep Vicent, at the Palau de les Arts in Valencia and the Auditori de Castelló. Soon, it will tour China and take part in festivals in Italy and Holland, collaborating with renowned artists such as the Labeque sisters and Denis Kozhukhin.
"The Stradivarius cello in the Royal Palace revealed colours and depths to Patrimonio Nacional curators that they had never heard before when it was placed in the hands of Guillermo Pastrana (I was there when they said so). It's the same thing that happens when you give a major orchestra to a great maestro. And ADDA-Simfònica is, without a doubt, a world-class instrument".
MELÓMANO
"The ADDA-SIMFÒNICA orchestra has delivered one of its most scintillating performances since it was founded last summer by its principal conductor, Josep Vicent. He was the architect of an utterly unforgettable evening".
SCHERZO
"The audience's ovation was majestic and unanimous resulting from an overwhelming joy at the sincerity, generosity and magnificence of a performance that will remain in Josep Vicent's career and the history of the orchestra for having been the stars of one of the most memorable experiences in Alicante's musical and artistic life".
EL MUNDO
"Arriva da Alicante, in Spagna la storia di Adda Simfònica. Ha conquistato identità e pubblico".
AMADEUS, Italia.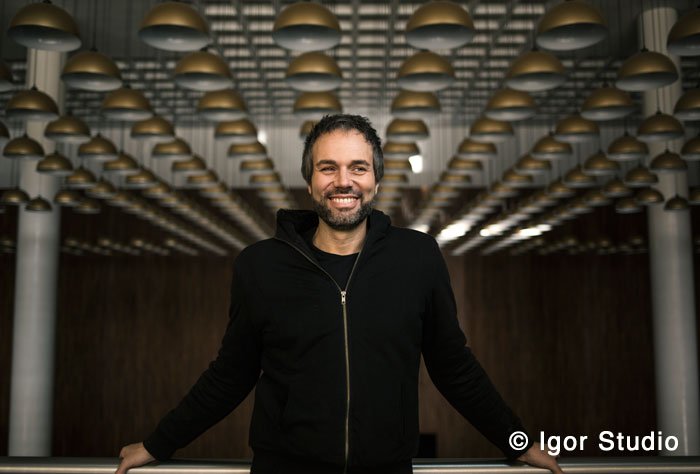 Josep Vicent has been ADDA Auditorium's artistic and musical director in Spain since 2015 and principal conductor of the ADDA Sinfónica orchestra since 2018. Since 2005, he has been chief conductor of the Jeunesses Musicales World Orchestra and the Orquestra Simfònica Illes Balears and artistic director of the Xenakis Festival.
In 2020/21, he will balance his position as principal conductor of ADDA Sinfónica with concerts as guest conductor in front of the Rouen Opera (France) and with the Spanish National Orchestra. Besides, we can expect to see him conducting different ensembles for ADDA Sinfónica in Alicante with soloists such as Ginesa Ortega (vocalist), Iván Martín (piano), Damián Martínez (cello) and Ángeles Blancas (soprano).  In August, the ensemble from Alicante is scheduled to perform with guitarist Pablo Sáinz-Villegas at the Pollença International Festival.
Last year, he was conducting orchestras such as the National Orchestra of Lille, the Giuseppe Verdi Symphony Orchestra of Milan and the WDR Funkhausorchester at the Concertgebouw in Amsterdam, to name but a few.
He has an exciting conducting career that includes regular collaborations with some of the most prestigious ensembles in Spain and around the world:  Rotterdam Philharmonic, Paris Chamber Orchestra, Belgian National Orchestra, Residentie Orkest The Hague, Spanish National Orchestra, Kiev Symphony Orchestra, Gewandhausorchester Leipzig, Orchestre du Théâtre Royal de la Monnaie, London Symphony Orchestra, Liverpool Philharmonic Orchestra, Royal Philharmonic Orchestra, Philharmonie Zuidnederland, Barcelona Symphony Orchestra and National Orchestra of Catalonia, Slovenian Philharmonic Orchestra, Chilean Symphony Orchestra, New World Symphony Miami…
Josep Vicent has led opera productions at the Teatro Real in Madrid, the Teatre del Liceu in Barcelona, the Leipzig Opera and the Teatro de la Maestranza in Seville. He has also worked as musical director with La Fura dels Baus since 2014.
As a renowned figure in contemporary music, he has premiered hundreds of new creations to great acclaim. He was formerly artistic director of the Amsterdam Percussion Group and regularly conducts dedicated ensembles.
As a former assistant to maestro Alberto Zedda, Vicent was awarded the First Prize for Performance by Jeunesses Musicales, the City of Valencia Arts Prize 2013 and the Óscar Esplá City of Alicante Award. Moreover, he was named International Ambassador of the Peace Culture Foundation, chaired by Mr. Federico Mayor Zaragoza, due to his active solidarity agenda with intercultural projects for future generations.
Pablo SÁINZ VILLEGAS, Guitar
"Music belongs to the people, and the guitar is a voice very close to their heart." Pablo Sáinz-Villegas has been hailed as the successor to Andrés Segovia and an ambassador of Spanish culture worldwide by the international press. He is the first solo guitarist to perform at Carnegie Hall in New York since Maestro Andrés Segovia in 1983 and the first guitarist to perform with the Chicago Symphony Orchestra since 2001.
Since making his debut with the New York Philharmonic Orchestra conducted by Rafael Frühbeck de Burgos at Lincoln Center's Avery Fisher Hall, he has performed in more than forty countries with orchestras such as the Israel Philharmonic, San Francisco Symphony, Tonhalle in Zurich and the Spanish National Orchestra. The guitarist has worked with Miguel Harth-Bedoya, Carlos Kalmar, Alexander Shelley, Richard Egarr, Robert Spano and Juanjo Mena. In addition, he has played in theatres such as the Tchaikovsky Concert Hall in Moscow, the Musikverein in Vienna, the Concertgebouw in Amsterdam, the National Arts Centre in Beijing and the Hollywood Bowl in Los Angeles, to mention but a few, making him the "global ambassador of Spanish guitar" (Billboard Magazine).
He will perform the New Year's concert with the Berlin Philharmonic Orchestra and its principal conductor Kirill Petrenko during the 2020/21 season. The last guitarist to play with the Berlin Philharmonic Orchestra at the Philharmonie was Narciso Yepes in 1983. He will also play at the Ebphilharmonie in Hamburg, Carnegie Hall in New York, the Granada Festival, the Auditorio Nacional in Madrid and the Palau de la Música in Barcelona as part of other engagements.
Plácido Domingo described him as "the maestro of Spanish guitar" and has recorded a duet with him on the album Volver for the SONY record label. He also took part in a tribute at the Santiago Bernabéu stadium in Madrid for more than 85,000 people and in a concert on a floating stage on the Amazon River, televised for millions of spectators. Furthermore, as a keen advocate for guitar repertoire development, he has given world premieres, including the first piece written for guitar by the five-time Oscar-winning soundtrack composer John Williams, as well as composers Tomás Marco, Jesús Torres, Mª Dolores Malumbres, David del Puerto and Sergio Assad to name a few. Pablo Sáinz-Villegas is SONY Classical's exclusive artist.
He is a regular performer at institutional concerts and has played for the Spanish Royal Family, international leaders such as the Dalai Lama, Sotheby's auction house and the Grammy Awards. Pablo Sáinz-Villegas has been awarded more than thirty international prizes, as well as the Riojan Arts Award, the El Ojo Crítico de RNE prize and the Trelles Villademoros prize awarded by the Corps de la Nobleza del Principado de Asturias. In 2006, Pablo Sáinz-Villegas founded the project "El legado de la música sin fronteras" (The legacy of music without borders), sharing his music with more than 45,000 children and teenagers all over the world.
Pablo Sáinz-Villegas was born in La Rioja (Spain) and has lived in New York since 2001.
Three compositions and three wars
Antoni Pizà
When selecting a concert repertoire, a conductor and his orchestra may apply many different criteria to choose which compositions are to be performed. While some are practical criteria (for instance, which compositions are already in the repertoire and what they play well), others have to do with aesthetics. Creating coherence, variety, beauty; finding that middle ground between entertaining the audience and educating them at the same time, discovering an intriguing composition or a lesser-known composer are all possible considerations.  The concert repertoire takes the form of a book with different chapters or a series with several episodes, each one more or less independent, but all linked by a logic that is at times very explicit and at others a little less so.  The audience, each one of us, is free to try to find this link or these links between the different pieces in a concert. In fact, a good idea would be for each of us to try to connect the different parts of the coherent whole that are a concert.  By no means does this mean that our conclusions are unquestionable truths or that the performers and arrangers have foreseen these links and connections, but to try to do so, wondering about what these musicians are trying to tell me, will always be a joyful experience.
For example, and this is just an "example", not an unquestionable truism, all the pieces performed in this concert today share a common theme of war. The three great compositions featured in this programme were created in the midst of appalling wartime contexts, sometimes justified as essential if only for people's well-being. Symphony no. 1, "Classical", in D major, op. 25 by Sergey Prokofiev (1891 to 1953) was written during the February Revolution, which was the initial phase of the famous Russian Revolution (1917) that ended Tsar Nicholas II's regime and ushered in the communist regime. The composer was a member of the country's cultural and artistic elite and was able to take refuge in the countryside and even go on holiday. This act of seeming negligence or selfishness, or perhaps pure survival instinct, resulted in this very popular score.
Running away from the riots of the revolutionaries paid off for Prokofiev because he was able to create a work of artistic genius that has essentially done more good for humankind than some revolutionary riots. As we know, it is called "classical" because the composer took Haydn's and Mozart's late 18th and early 19th century symphonies as his inspiration, i.e., works in four movements with a very clear structure and airy feel. An additional interesting fact is that Prokofiev, who was a piano virtuoso, wanted to practise composing without a piano, i.e., writing the score at a desk, all "off the top of his head", without relying on piano keys. Lightness and relative simplicity provided an extraordinary opportunity for him to do this, and he wanted to take advantage of it.  It is clear that he succeeded in his efforts.
The very famous Concierto de Aranjuez for guitar and orchestra by Joaquín Rodrigo (1901-1999) is also rooted in a wartime conflict. In 1939, the composer and his wife were living in Paris and other parts of Europe while they waited for the Spanish Civil War (1936-39) to end.  Apart from the war, Rodrigo's wife Victoria Khami lost a child during pregnancy, and out of all these problems, plus great inspiration and skill, of course, came this well-known composition.  When the war ended, the Concierto was first performed in Barcelona in 1940. Censorship and the government authorities had no objection to it because it was a traditional, melodic work with no pretensions of foreign modernity. Moreover, the theme revolved around the gardens of Aranjuez and the monarchs who came to spend the summer there. Traditionalist or not, Francoist or not, the Concierto has stood the test of time thanks to its purely artistic merits and is one of the greatest compositions in the guitar repertoire. The fact that everyone has made jazz and pop language versions of the second movement, Adagio, has only increased its prestige.
Finally, Symphony No.  5, in E minor, op.  64 by P.  I.  Tchaikovsky (1840-1893) also touches on this common theme of wars. During the World War II period known as the Siege of Leningrad (1941-44), Nazi troops created a total blockade of St. Petersburg for 872 days, with the help of the Finnish army and the Spanish Blue Division. War, famine, infection and misery ensued. The inhabitants of one of Europe's most cultured cities endured nearly three years of humiliation, sacrifice and abject poverty. Art, however, was one of the few lifelines for the city's people. In particular, on 20 October 1941, while foreign forces were bombing St. Petersburg, the Leningrad Radio Orchestra performed Symphony No.  5 continuously despite the bombs.  The concert was broadcast live on radio in London, a city also threatened by Nazi fury, and the piece has since been regarded as a symbol of democracy and freedom. Not surprisingly, the Symphony adopts a cyclical form (i.e., some themes are repeated in all the movements) and although it is not a thematic work (with a specific literary or ideological theme), since the first performances, this fifth symphony has been associated with Beethoven and the theme of "destiny", of overcoming difficulties through effort.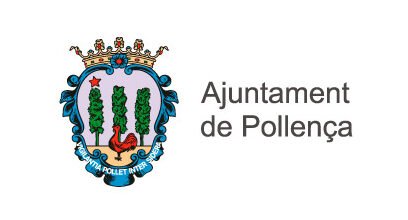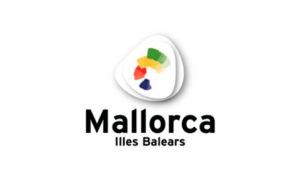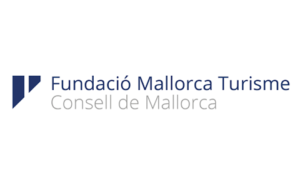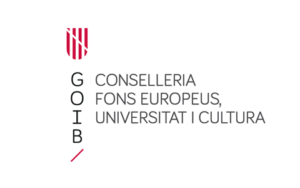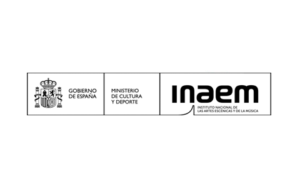 with the collaboration of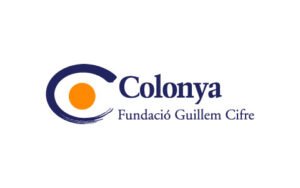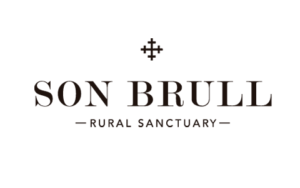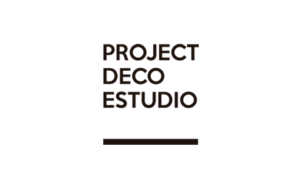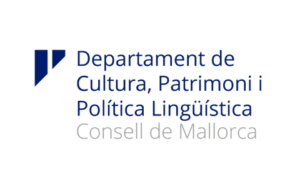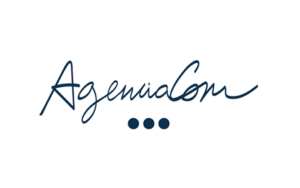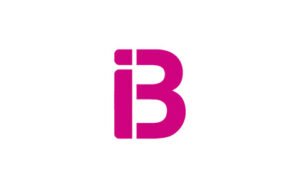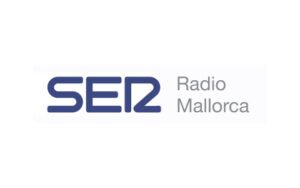 Festival de Pollença's Office
Convent de Sant Domingo
C/. de Pere J. Cànaves Salas, s/n
info@festivalpollenca.com
T.(+34) 971 534 011 / 674 935 302
Office hours
Tuesday to Saturday from 10.00 a.m. to 1.30 p.m.
Thursday from 4.30 p,m, to 7.00 p.m.
To book and buy tickets on the day of the concert, from 8.30 pm to 10.00 pm