ESCOLANIA DE LLUC i Andreu RIERA, piano
Venta de entradas solo de forma presencial en la oficina del Festival.
Pago solo en efectivo.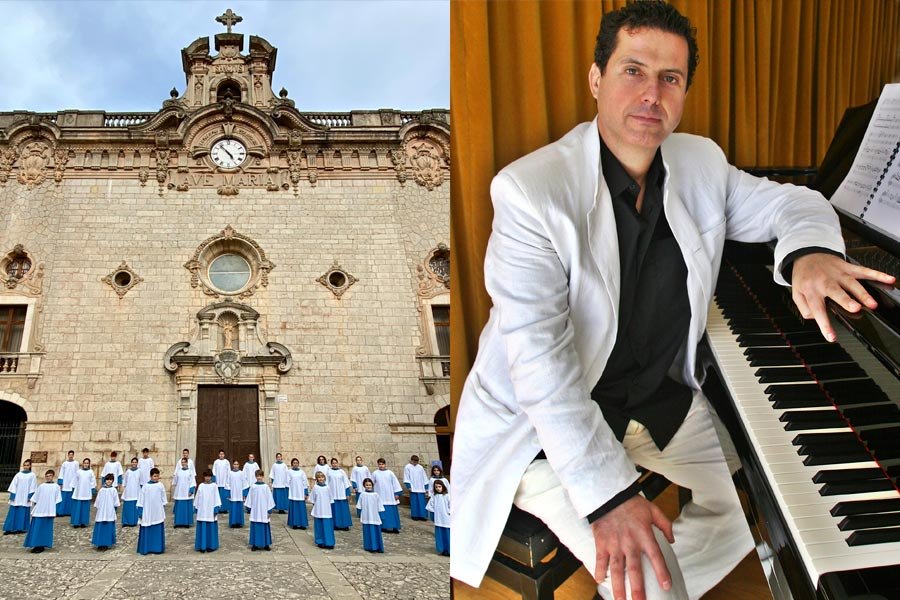 Escolania de Lluc i Andreu Riera
Quartet de corda de l'Escolania de Lluc
Rafel Riera, orgue
Ricard Terradas, direcció
· Magnificat, MH 548   M. Haydn (1737 – 1806)
· Drei Motetten, op. 39   F. Mendelssohn (1809 – 1847)
Veni Domine!
Laudate Pueri
Surrexit Pastor
· Moments Musicaux D780, op. 94 núm. 2   F. Schubert (1797 – 1828)
· Ave Maria, op. 12   J. Brahms (1833 – 1897)
· Rapsòdia op. 79 núm. 2   J. Brahms
· Tantum Ergo, H 142   H. Berlioz (1803 – 1869)
· Salve Regina   J. G. Rheinberger (1839 – 1901)
· Nostàlgia op. 17, núm. 1 Capllonch  (1861 – 1935)
· Nigra Sum   P. Casals (1876 – 1973)
· Polonesa-Fantasia 61   F.  Chopin (1810 – 1849)
· Motet   G. Rheinberger (1839 – 1901)
Escolania de Lluc is a group of boys and girls who study and live in the Santuari de Lluc. They are devoted to the liturgical and musical worship of the Virgin Mary. The name "blauets" comes from the blue colour of their robes. By the end of the  16th century, they were already wearing this characteristic colour, and this name became popular from the  17th century onwards.  They are educated academically and vocally in an integrated music school where they can study primary, secondary and elementary grade music, as well as the first four courses of the professional-grade.
As early as 1285, there are records of a child travelling to Sant Pere d'Escorca church with a scholarship to study. In 1531, Pope Clement VII confirmed the statutes for the Escolania, which structured this choral group's organisation, stability and definitive consolidation.  As a result, the Escolania de Lluc has sung to the Virgin every day and without interruption since its beginnings in the name of the people of Mallorca.  This makes it the oldest continuing choir in Europe.
Over time, despite being a choral historically rooted in its homeland, it has adapted to all kinds of changes and, with technology, has reached out to the world.
During the last decade, the choir has toured around different countries, including Portugal, France, Denmark, Lithuania, Germany and Belgium.  There are several emblematic locations where they have performed, such as the Dachau concentration camp, Santiago Cathedral, Copenhagen Cathedral, the Notre Dame in Paris and Reims, Nancy Cathedral, Granada Cathedral, the Sagrada Familia Basilica in Barcelona, the Palau de la Música in Valencia, Mallorca Cathedral, and of course, in most of the towns around the Balearic Islands.
In 2011, the musical group was awarded the Medal of Honour from the Balearic Islands' Conservatori Superior de Música for being a musical and historical point of reference, as well as a valuable cultural heritage in Mallorca. In 2014, the Balearic Islands Government unanimously awarded him the premi Ramon Llull for their cultural contribution to the Balearic Islands.
One of Spain's most renowned pianists of his generation. He began studying music at the Escolania de Lluc, singing with the "blauets" (a famous children's choir) conducted by Father Jaume Palou. He completed his training in Palma, Madrid, Vienna and London. He is a versatile performer, combining piano recitals or soloist with an orchestra and concert pianist with orchestra, with chamber music concerts, recitals with singers, pianist for choirs, piano and poetry recitals, and music performances with theatre and/or dance. He has won major awards such as the Infanta Cristina (Madrid), the Jacinto Guerrero International (Madrid), the Frederic Mompou International (Barcelona) and the Bärenreiter prize at the Mozart International (Salzburg), to name but a few.
He has performed in prestigious concert halls such as the Palau de la Música in Barcelona, the Auditorio Nacional in Madrid, the Palacio de Festivales in Santander as well as St.  James Picadilly and the South Bank in London, Bridgewater Hall in Manchester, Bath Festival Hall, Instituto Cervantes in London, Vienna and Paris, the Sistine Theatre in Rome, Milan's Teatro Manzoni, the Lincoln Centre in New York, the National Theatre of San José in Costa Rica, John Hopkins University Symphony Hall in Baltimore, and many others.
Recent performances include the Elesbash Hall at the University of New York, premiering the solo piano piece Mentum by the composer Parera Fons, and the complete works of F. Chopin's Polish works at the Palacio de Festivales in Santander during the year of Chopin, 2010. He has played at the International Festival Pro Bono Musicae in Bielsko-Biala (Poland), the Choral Music Festival in Nancy (France), as well as at the Mendelssohn-Remise Saal in Berlin. He has given performances in Baltimore (USA) with the John Hopkins Symphony Orchestra and the Teatro Nacional de San José in Costa Rica, playing F. Chopin's Second Piano Concerto with the Costa Rican UCR Orchestra. While in Costa Rica, he has been teaching masterclasses for piano students at the University of San José for three years. In 2017, he performed in Graz and at the Auditorio CentroCentro in Madrid. In addition, he performed the Concierto de la Malvarrosa by Antón García Abril with the Balearic Islands Symphony Orchestra led by conductor Pablo Mielgo. In 2018, he appeared at prominent festivals in Austria (St. Paul Kultursommer) and the Netherlands (Vlieland), as well as at the Festival de la Ría "Enrique Correra", Asturias, Spain.
He has played concerts with renowned soloists such as José Luis García Asensio, Vartan Manoogian, Agustín León Ara, Kim Scholes, Amparo Lacruz, Jessie Levine, Ara Malikian, Gerard Claret, Claudi Arimany, José Francisco Palou, Enrique Sánchez, José Luis Estellés, Joan Enric Luna, Andrew Marriner, Thomas Indermühle, Isabel Rey, Felicitas Fuchs, Manuel Cid, Lucero Tena, Maria del Mar Bonet, etc., and with orchestra conductors such as Edmon Colomer, Josep Vicent, Philippe Bender, André Bernard, Misha Rachlevski, Enrique García Asensio, Josep Pons, Lukas Foss, etc.
His most notable recordings include: Piano Promenade, Música i Mots, Syrinx, Elements and Impressions with music by Josep Prohens, Kaiassa, 12 Pinzellades, Winter in
Flames, Röntgen&Brahms, Voramar and Cinema per a tres, with music by Rafael Aguiló and produced by Joan Bibiloni, Música insensata per a piano by Enric Granados and Antoni Noguera, produced by Cas Músic, his CD Ficció, with music by Josep Prohens, performed in concert at the Martin Segal Theatre in New York on 12 November 2019 and winner of Enderrock's second edition of the Balearic Music Awards for the best classical music album of 2019. His latest album is entitled Saló Beethoven, dedicated to the year of Beethoven, 2020.
He is a professor at the Conservatori Superior de les Illes Balears and a full member of the Reial Acadèmia de Belles Arts de Sant Sebastià de Palma.
Included among his distinguished awards are the A d'Or de l'Associació Cultural s'Agrícola de Manacor, the Premi Popular de la Cadena Cope 2015, the el Premi Blauet d'Or 2017 and the Premi Humanitats 2019 from the Rotary Club, Mallorca.
Bàrbara Duran (Bordoy)
Musicologist and writer
THE MEETING POINT OF MANY PATHS
Miquel Capllonch is one of the best-known Mallorcan composers because, in part, the earliest studies on Mallorcan composers focused on his work. Pianist Joan Moll was one of the first to record pieces by Capllonch, a musician who was well known and loved by his family, given that his father, the philologist Francesc de Borja Moll, used to play some of his pieces on the piano. Miquel Capllonch (1861-1935) is not just any musician. Although he was born in Pollença, at that time a more isolated town than the Pollença of today, he studied at the Madrid Conservatory and later trained in Berlin, which was one of the centres of the expansion of German Romanticism.
There, he met and became personally acquainted with Clara Wieck, Robert Schumann's widow, who gave him advice on his work and recommended that he publish Nocturne. It is well-known that this extraordinarily gifted pianist and composer was a close friend of Johannes Brahms (1833-1897), whom she adored. And today's repertoire intertwines some of these artistic relationships that generate musical traces; ties that connect the equilibrium of classicism and early romanticism with the profoundly expressive manifestations of late 19th and early 20th-century music. This contained but free expressivity, with its solid architecture and yet deliciously fluid and flowing, is what characterises Brahms's Ave Maria op. 12; but also the Rhapsodie op. 79 n. 2. The piano takes on the role of narrator of an emotional journey, with fragments of passion, a certain sustained torment and moments of bizarre fantasy.
We can just as well imagine Clara Wieck listening to this Rhapsodie, a work by her great friend, but also listening to Nostalgia during her meetings with Capllonch. This is one of those pieces that exemplify the piano music literature intended for lovers of the new master instrument. It needed to expand with compositions of a different technical level to feed a repertoire that was to become the favourite of the bourgeoisie of the 19th and early 20th centuries. Along these lines, we can also consider the Moments Musicaux op. 94 no. 2 by Franz Schubert (1797-1828). What is a "musical moment"? Perhaps it is the moment to enjoy the beauty of the piano's timbre, which combines power and poetic capacity. This personal and unique poetry is one of the tools that Schubert uses in his piano works.
But it is quite another thing to play the Polonaise-fantaisie op. 61 by Frederic Chopin (1810 to 1849), also linked to Mallorca by his famous stay on the island in 1838. The Polonaise-fantaisie is not one of the pieces conceived in Mallorca but dates from a later period of his production (1846), and it includes some of the most mature compositional approaches of his career. It is a continuous search for expanding the piano's own exclusive language, leading him along harmonic paths and formal extensions, unthinkable in the previous generation of composers. Although the general public does not very well know it, it is and has become one of the fundamental pieces in international competitions dedicated to Chopin in the world of connoisseurs.
Felix Mendelssohn's music (1809 to 1847) is more balanced and classical in style. The Drei Motteten op. 39 are diaphanous, clear, with the German composer's characteristic positive energy, a personal trait that fills many of his compositions but does not disguise a refined and tender way of being. This neat arrangement is also common in Michael Haydn's (1737-1806) Magnificat. Although it is full of the elegant and courtly tone expected of a religious piece performed on solemn occasions, here the excellent artistry of the Haydn family is present, Franz Joseph Haydn himself acknowledging his brother Michael's superiority in sacred compositions. Hector Berlioz (1803-1869), a rare and unique personality, delivers a more romantic conception of the heart in the Tantum Ergo. However, the general feeling is of a more audience-pleasing composition rather than a contemplative piece. Nevertheless, there is compositional nerve and unique personal touch, the hand of a Berlioz who is difficult to classify.
Today, the works of Josef Rheinberger (1839-1901) are the subject of a well-deserved reappraisal. Although apparently uncomplicated, they reveal a beauty close to the aesthetics of Mendelssohn's Drei Motteten, in which clarity and serenity of expression are crucial elements. But if we are talking about beauty, Nigra sum by Pau Casals (1876-1973) is a small work of art. Written for the Escolania de Montserrat in 1943, the text is from the Bible's Song of Songs. "I am dark but beautiful", a love song to the figure of the Virgin of Montserrat, the Moreneta, a work that highlights Casals' qualities as a composer.
The links that unite the pieces in today's concert are no less a sample of the invisible ties that unite the spiritual and artistic life around Mallorca. The Escolania de Lluc is the equivalent, on the island, of this Escolania de Montserrat so dear to Casals. At the same time, the winding and rare paths linking some of the personalities mentioned above are intertwined here: Joan Moll and his father, Francisco de Borja Moll, with Capllonch; the latter's friendship with Clara Wieck and her intimate relationship with Brahms; and the imprint left by Chopin on the island. The balance, magnificence and serenity of the music of Mendelssohn, Schubert, Michael Haydn and Rheinberger also accompany the immensity of the mountains surrounding the monastery of Lluc, a meeting place for the people of Mallorca.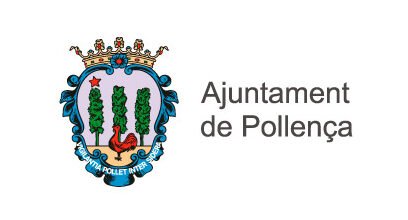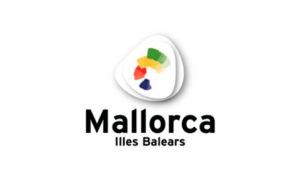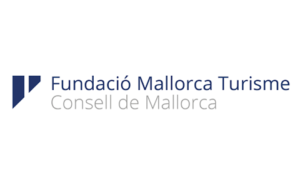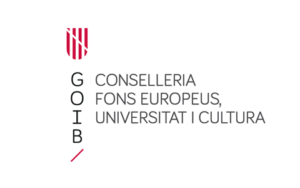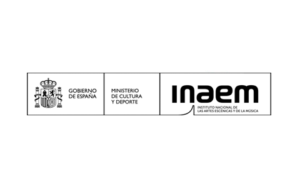 with the collaboration of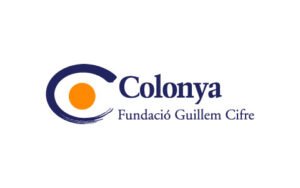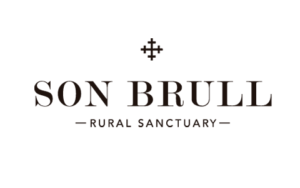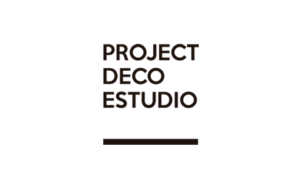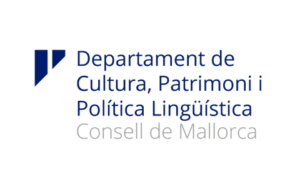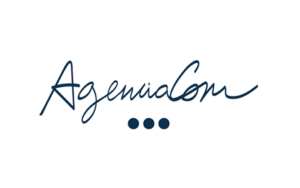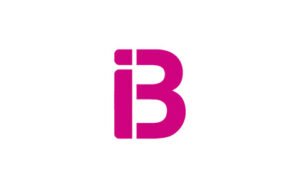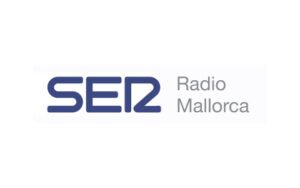 Festival de Pollença's Office
Convent de Sant Domingo
C/. de Pere J. Cànaves Salas, s/n
info@festivalpollenca.com
T.(+34) 971 534 011 / 674 935 302
Office hours
Tuesday to Saturday from 10.00 a.m. to 1.30 p.m.
Thursday from 4.30 p,m, to 7.00 p.m.
To book and buy tickets on the day of the concert, from 8.30 pm to 10.00 pm