AKADEMIE FÜR ALTE MUSIK BERLIN
J.S. Bach – Concerts de Brandemburg
300 aniversari
Johann Sebastian Bach 2021 – 300 anys dels Concerts de Brandenburg
I Part
Concert núm. 1 en fa major, BWV 1046
Sense indicació de tempo
Adagio
Allegro
Minuet
Trio I
Polonesa
Trio II
Concert núm. 3 en sol major, BWV 1048
Sense indicació de tempo
Adagio
Allegro
Concert núm. 2 en fa major, BWV 1047
Sense indicació de tempo
Andante
Allegro assai
II Part
Concert núm. 6 en si bemoll major, BWV 1051
Sense indicació de tempo
Adagio ma non tanto
Allegro
Concert núm. 5 en re major, BWV 1050
Concert núm. 4 en sol major, BWV 1049
Akademie für Alte Musik Berlin
The Akademie für Alte Musik Berlin (Akamus) was founded in 1982 in Berlin. Since its inception, it has grown into one of the world's leading chamber orchestras for period instruments and boasts an unparalleled success story. From New York to Tokyo, London to Buenos Aires, Akamus is a regular guest at the most important venues in Europe, the USA and Asia.
Akamus has established itself as one of Berlin's stalwarts on the cultural scene, now having had its own concert series at the Konzerthaus Berlin for more than thirty years and having collaborated with the Staatsoper Berlin on its baroque repertoire since 1994. The ensemble has also had its own concert series at the Prinzregententheater in Munich since 2012.
Performing around one hundred concerts a year, Akamus performs in various formations, from chamber music to symphonic repertoire.  In addition to working with guest conductors, the orchestra is often conducted by one of its three concertmasters:  Bernhard Forck, Georg Kallweit or Stephan Mai.
The group has a particularly close and long-standing affiliation with René Jacobs.  Their mutual passion for exploring new paths has led to the rediscovery and fresh interpretation of many operas and oratorios, with significant international critical acclaim.  Akamus has recently been conducted by Emmanuelle Haïm, Bernhard Labadie, Paul Agnew, Diego Fasolis, Fabio Biondi and Rinaldo Alessandrini.
Akamus' collaboration with RIAS Kammerchor Berlin has led to many recordings.  In addition, the group works closely with the Bavarian Radio Choir.  Regular guests include internationally renowned soloists such as Isabelle Faust, Kit Armstrong, Alexander Melnikov, Anna Prohaska, Werner Güra, Michael Volle and Bejun Mehta.  Together with the dance company Sasha Waltz & Guests, Akamus has developed successful productions such as Dido & Aeneas, with music by Henry Purcell, and Medea, with music by Pascal Dusapin.
Akamus has won every major award for classical recordings, including the Grammy, Diapason d'Or, Cannes Classical, Gramophone, Edison, MIDEM Classical, Choc de l'Année and Jahrespreis der Deutschen Schallplattenkritik. In 2006, Akamus received the Magdeburg Telemann Prize and in 2014 the Bach Medal and the Echo Klassik.
Akamus' most recent CD releases include Bach's Violin Concertos with Isabelle Faust, Handel's Concerti Grossi op.  6, Haydn's Missa Cellensis together with RIAS Kammerchor and Carl Philipp Emanuel Bach's Oboe Concertos with Akamus' solo oboist Xenia Löffler.
Akamus' most recent CD recordings include Handel's Concerti Grossi op. 3  and op.  6, Carl Philipp Emanuel Bach's Oboe Concertos with Xenia Löffler, Handel's Messiah with the RIAS Kammerchor Berlin and Justin Doyle, Mozart's Requiem with the Bavarian Radio Choir and Howard Arman, and Beethoven's Symphonies 1 and 2 accompanied by other compositional influences.
Bàrbara Duran
Musicologist and writer
THE CREATIVE JOURNEY OF MASTER BACH: FROM ITALY TO BRANDENBURG
The Brandenburg Concertos may well be Bach's (1685 – 1750) most enigmatic ensemble of compositions. At one level, they reflect the strange affection for the number six that he displays in different works: six Suites for cello, three sets of six Suites for harpsichord, six Suites for violin and the six Brandenburg Concertos. Apart from that, they do not contain specific intentions in terms of content; their main characteristic is rather diverse, and the reason for their name is unknown.
The story of this affair is well known. Around 1718 Bach travelled to Berlin, and it seems that the Margraviate of Brandenburg, Christian Ludwig, asked him for a sample of his compositions. Bach did not send them at once but waited for some time until 1721. During this time, events changed his life significantly because in 1720, his first wife, Maria Barbara Bach, suddenly passed away. Bach always longed for a position as a musician that would allow him to develop his abilities to the highest degree, but he found himself in a difficult situation. While he considered becoming an organist in Hamburg, he also prepared these six concertos to send to the Margraviate. Indeed, the reason for sending them was to showcase a work that displayed his knowledge of the latest compositional trends and forms: the concerto grosso, the trio, da camera, and da chiesa sonatas.
This was a personal challenge. Bach did not need to prove himself in the field of religious music, nor as an organist – the discipline he received the most recognition for during his lifetime. However, he had never before composed instrumental music that reflected the new Italian trends, with excellent artistry and a fast-paced style.
While living in Köthen (1717-1723), he was able to work on instrumental forms and combinations that he hadn't been able to experience before publicly. Previously, while in Weimar around 1713, Prince Ernst August's brother Johann Ernst had returned from a journey laden with new compositions he had acquired in the Netherlands; a whole series of scores by Torelli, Alessandro and Benedetto Marcello and, above all, Vivaldi. This gave Bach first-hand knowledge of what was emerging on the Italian music scene at the time.
One distinctive feature running through the Brandenburg Concertos is their variety. It seems quite clear that Bach intended to show how he could handle diverse and modern techniques at the same time—looking for concerto style? Here you have it. Looking for solo concertos? Here you will find some. Do you want instrumental dialogue, powerful basso continuo and accompanying instruments with their own personality? Well, here it is!
In all this diversity, there are several common elements. For one thing, the use of the ritornello as a recurring factor: a main theme that is exposed, developed by means of modulations and permutations and re-exposed as a recapitulation theme. But one should not think that this is a closed scheme because Bach applies his enormous creativity in how he develops this strictly instrumental language, not only in how each instrument expresses itself but also in how they dialogue and relate to each other. He also makes it clear that it doesn't matter whether he includes horns, trumpets, oboes or recorders; they all become part of a masterly discourse, both powerful and poetic at the same time. This choice of instruments hardly seems random but rather responds to a need to explore compositional techniques that would increase the range of various timbral combinations and investigate how to develop rich melodic and harmonic structures.
Highlights of the first concerto are the leading role of the horns, as well as the rhythmic build-up of the ritornello presented at the beginning and the little trio in the middle of the second movement, with oboes and the bassoon. The second concerto brings together the violin and oboe, with simultaneous solo parts for both instruments. The third concerto, by contrast, focuses on the string instruments: violins in dialogue, conversing with each other almost on equal terms. The fourth concerto showcases two recorder soloists, combined with a violin concertino, in a delightful concerto of balance and expressiveness. The fifth concerto again has the characteristics of a solo concerto for transverse flute and violin; a rather unusual virtuosic section for harpsichord is added. The sixth concerto, meanwhile, is again for a string orchestra, which unfolds the full concerto style.
They all seem to be a little music box that works on its own, their marked and tireless rhythm propelling them forward, each with its own unique, sparkling personality. Bright and profound at the same time, the kind of concertos one would want to play to listeners aware of the marvellous resources on display.
In the final analysis, it is, after all, a piece of concert instrumental music and concertante music. Here Bach shows, unequivocally and perhaps unashamedly, that he has also mastered the field of pure music that is instrumental music. While words reigned supreme in his cantatas and passions for the greater glory of God, the words to describe Bach's immense capacity for creation, in any musical genre, are lacking here.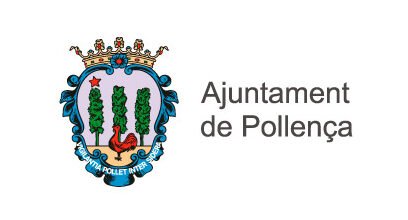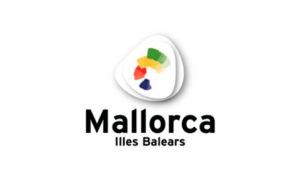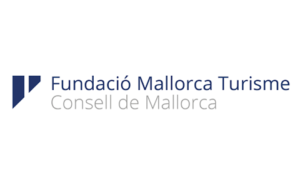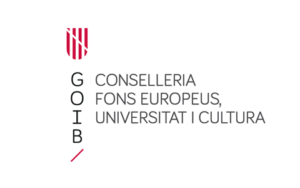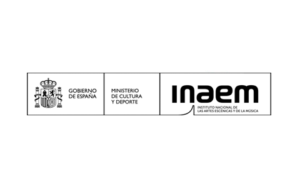 with the collaboration of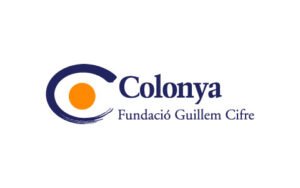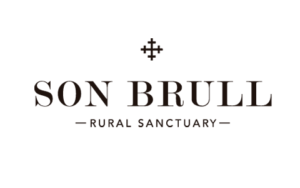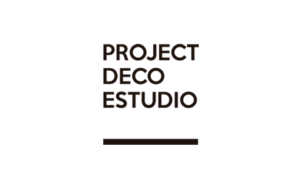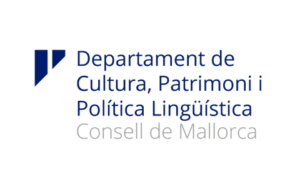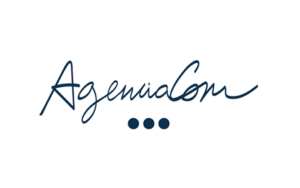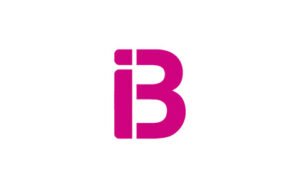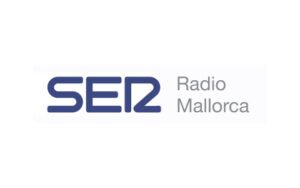 Festival de Pollença's Office
Convent de Sant Domingo
C/. de Pere J. Cànaves Salas, s/n
info@festivalpollenca.com
T.(+34) 971 534 011 / 674 935 302
Office hours
Tuesday to Saturday from 10.00 a.m. to 1.30 p.m.
Thursday from 4.30 p,m, to 7.00 p.m.
To book and buy tickets on the day of the concert, from 8.30 pm to 10.00 pm