ORQUESTA SINFÓNICA ISLAS BALEARES
Joshua WEILERSTEIN, director
I Part
Romeu i Julieta. Obertura fantasia    I. Txaikovski (1840 – 1893)
Concert per a violoncel núm. 1 en la menor, op. 33    Saint-Saëns (1835 – 1921)
Allegro non troppo
Allegretto con moto
Tempo primo
II Part
Simfonia núm. 1 en do menor, op.68     Brahms (1833 – 1897)
Un poco sostenuto – Allegro
Andante sostenuto
Un poco allegro e grazioso
Adagio – Piú andante – Allegro non troppo, ma con brio – Piú allegro
ORQUESTA SINFÓNICA ILLES BALEARS
The Orquestra Simfònica Illes Balears is considered one of the leading symphonies in Spain. It was created in 1988 under the institution called Fundació Pública de les Balears per a la Música, which formed a part of the Govern Balear (Balearic government), the Ajuntament de Palma (Palma's local government) and the Consell de Mallorca (Mallorca council).
Although the Balearic Islands' symphonic history dates back to the '40s, the formation of the orchestra as we know it today is down to the maestro Luís Remartínez, who was its conductor and artistic director from 1988 to 1994. The maestros following him were: Philippe Bender (1994-1997 and 2005-2009), Salvador Brotons (1997-2000 and 2009-2013), Geo"rey Simon (2001-2002), Edmon Colomer (2002-2005), Josep Vicent (2013-2014) and Joji Hattori (2014-2018) as title co-director. The current director is maestro Pablo Mielgo.
The orchestra performs its regular season symphonically (season ticket period in the Auditorium de Palma, symphonic concerts in Menorca, Ibiza and Formentera, season ticket period in the Auditorium de Manacor, exclusive shows in Mallorca), as well as lyrically (opera season of the Fundació Teatre Principal de Palma and Amics de l'Òpera de Maó). In its summer season, the OSIB carries out the 'Estius Simfònics' (Symphonic Summers) festival with the Castell de Bellver as its headquarters and collaborating with other festivals such as Pollença or Formentor Sunset Classics. In addition to its artistic schedule, there are extensive teaching efforts made through programmes such as, but not least, 'Simfònica en família" and 'Simfònica en Societat," which brings music to groups facing social exclusion.
One of our primary goals is to release the labour of Balearic composers. Prove of that is the fact that we hold Antoni Parera Fons as a composer in residence. Soon we will première a new work, Arxiduc, composed by him and written by Carme Riera, member of the Real Academia Española.
Over the last 25 years, the orchestra has accompanied internationally renowned soloists including Juan Diego Flórez, Frank Peter Zimmermann, Emmanuel Pahud, Khatia Buniatishvili, Giuliano Carmignola, Valentina Nafornita, Celso Albelo, Juan Manuel Cañizares, Kiri Te Kanawa, Teresa Berganza, Joaquín Achúcarro, Piotr Anderszewski, María Bayo, Simón Orfila, Katia and Marielle Labèque and the young Francisco Fullana.
The OSIB has performed outside of the Balearic Islands on numerous occasions, with their recent trip to Madrid's Teatro Real together with the tenor Juan Diego Flórez, their journey to Zurich for a concert with the mezzo Kate Lindsey, the show in Paris' Radio Hall France with Khayia Buniatishvili and the concert in the UN's Human Rights Room, in Geneva, as particular highlights.
The OSIB has a label that allows us to distribute our recordings across more than 40 music platforms, such as Spotify, Apple Music, Amazon Music and Google Play Music. Today, there are four albums: "Revolució," with Symphony No.7 by Beethoven and The Rite of Spring, by Tchaikovsky; Symphony No. 2 by G. Mahler, and works by Majorcan composers in "Mallorca Suite" by Baltasar Samper; and "Foners," by Antoni Parera Fons. Besides enjoying these recordings, through them, the OSIB displays the Balearic Islands' talent and international scope, and its institutions prove their firm commitment to support culture as an essential element for the future of the region.
In 2020, the OSIB has received the Gold Medal, the most prestigious award from the Balearic Government.
Joshua WEILERSTEIN, director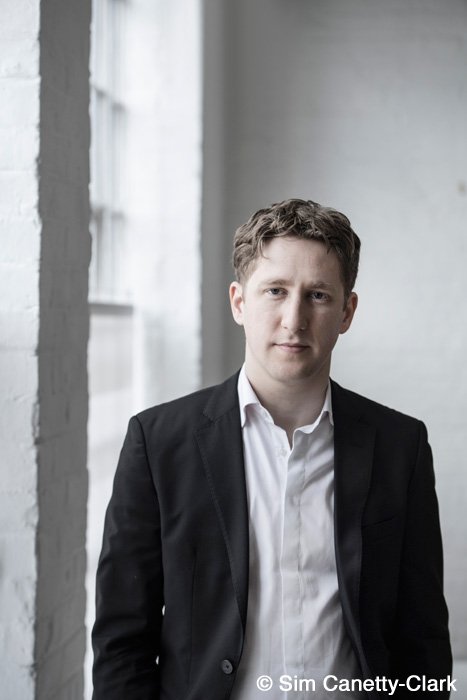 Joshua Weilerstein is the Artistic Director of the Orchestre de Chambre de Lausanne, where his contract has been extended through the 2020/21 season. Weilerstein enjoys a flourishing guest conducting career and has established a number of close relationships in both the U.S. and Europe, including the Orchestre Philharmonique de Radio France, Deutsche Kammerphilharmonie Bremen, Bergen Philharmonic, Royal Stockholm Philharmonic, Finnish Radio Symphony, New York Philharmonic, and the symphony orchestras of Baltimore, Detroit and Milwaukee, among others. Praised for "intense, eloquently moving and spectacularly knife-edge" performances, Weilerstein is highly sought after and respected for his enthusiasm and profound insight into composers spanning from Gesualdo to Rouse.
Highlights of Weilerstein's 2020/21 season include a return to the London Philharmonic Orchestra in a live-streamed performance, three live-streamed programmes with the Royal Liverpool Philharmonic Orchestra, his debut with the Gürzenich Orchestra Cologne, and return engagements with NDR Radiophilharmonie Hannover, Danish National Symphony, Oslo Philharmonic, Belgian National and Netherlands Philharmonic orchestras.
Over the past six seasons, the Orchestre de Chambre de Lausanne has thrived under Weilerstein's leadership and cemented its reputation as one of Europe's leading chamber orchestras. Weilerstein has greatly expanded the scope of the orchestra's repertoire, and together they have released successful and critically acclaimed recordings, and toured throughout Europe, joined by soloists such as Juan Diego Florez, Lucas Debargue, and Albrecht Mayer.
Born into a musical family, Joshua Weilerstein's formative experience with classical music was as a violinist on tour to Panama and Guatemala with the Youth Philharmonic Orchestra of Boston, where the orchestra performed for thousands of young people who had never heard a live orchestra concert. This sparked a desire in Weilerstein to pursue a career in classical music. While pursuing his Master's degree in violin and conducting at the New England Conservatory, Weilerstein won both the First Prize and the Audience Prize at the Malko Competition for Young Conductors in Copenhagen in 2009. He was subsequently appointed as Assistant Conductor of the New York Philharmonic, where he served from 2012-2015.
 Weilerstein is deeply committed to programming both traditional and contemporary repertoire and endeavours to present music from under-represented composers at each concert. He hosts a wildly successful classical music podcast called "Sticky Notes" for music lovers and newcomers alike, which has been downloaded nearly a million times in 154 countries. An advocate for easy communication between the audience and the concert stage, Weilerstein encourages discussion about all aspects of classical music, programming, and the experience of concert-going.
Prizewinner at the Rostropovich competition, Tchaikovsky competition and winner of the Young Concert Artist 2014, Edgar Moreau, born in 1994, began playing the cello at the age of four. He took up his studies with Philippe Muller at the Conservatoire National Supérieur de Musique de Paris and later continued at the Kronberg Academy under the guidance of Frans Helmerson. At the age of 11 he made his debut with the Teatro Regio Orchestra in Torino, playing Dvorak's cello concerto.
Edgar regularly performs in the most prestigious halls, including New York Carnegie Hall, Berlin Philharmonie, Vienna Musikverein and Konzerthaus, Amsterdam Concertgebouw, Los Angeles Hollywood Ball, Paris Philharmonie and Théâtre des Champs-Elysées, Hamburg Elbphilharmonie, Tokyo Suntory Hall, Seoul Arts Center, Geneva Victoria Hall, Barcelona Palau de la Musica Catalana, Scala de Milano, La Fenice Venezia, Wigmore Hall. He is frequently invited in numerous festivals, such as Verbier, Salzburg, Gstaad, Montreux, Hamburg, Edinburgh, Saint-Denis, Menton, Colmar, Lugano, Hamburg Martha Argerich Festival…
He collaborates with internationally acclaimed conductors such as Gustavo Dudamel, Valery Gergiev, Francois-Xavier Roth, Tugan Sokhiev, Manfred Honeck, Lahav Shani, Mikko Franck, Jakub Hrusa, Alain Altinoglu, Pablo-Heras Casado, Susanna Mälkki Vasily Petrenko, Jukka- Pekka Saraste, Lionel Bringuier.
He performs with world-renowned orchestras, such as Roma Santa Cecilia Orchestra, Filarmonica della Scala, London Symphony Orchestra, Philharmonia, Royal Philharmonic, Los Angeles Philharmonic, Seattle Symphony, Philadelphia Orchestra, Montreal Symphony, Mahler Chamber Orchestra, Munich Philharmonic, Luzern Philharmonic, Israel Philharmonic, Orchestre de Paris, Philharmonique de Radio France, Orchestre National de France, Saint-Petersburg Philharmonic, Simon Bolivar Orchestra, Malaysian Philharmonic, Tokyo Metropolitan.
Being particularly passionate about chamber music, he collaborates with artists such as Martha Argerich, Yo-Yo Ma, Renaud Capuçon, Khatia Buniatishvili, Daniil Trifonov, Nicholas Angelich, Andras Schiff, Emmanuel Pahud, Sergey Babayan, Lisa Batiashvili, Julian Rachlin, Alexey Volodin, Bertrand Chamayou and David Kadouch among others, as well as his sister and brothers Raphaëlle David, Jérémie.
An Erato exclusive artist, Edgar released his debut album "Play" in 2014, together with pianist Pierre-Yves Hodique. His next album "Giovincello", features baroque concertos with the ensemble Il Pomo d'Oro and Riccardo Minasi (ECHO Classic Award, 2016). He has also released Debussy's sonatas and trios, a duo album with David Kadouch with works by Franck, Poulenc, Strohl and De la Tombelle. His latest release is Gulda and Offenbach concertos with Les Forces Majeures and Raphaël Merlin. He was awarded at the Victoires de la Musique Classique ("French Grammy") in 2013 and 2015. He was named ECHO Rising Star in 2017. Edgar is a laureate of the Fondation Banque Populaire, Young Soloist Award from French Public Radio Stations 2013, Safran Corporate Foundation and is Adami Révélation Classique 2012.
Edgar Moreau plays on a David Tecchler cello from 1711. His bow was made by Dominique Peccate.
Mercè Pons
(Composer and GACOMUS music comprehension cabinet director) 
Pyotr Ilyich Tchaikovsky (1840 -1893)
Romeo and Juliet Overture-Fantasy
Arguably the most popular of all orchestral "tales" was not always in the familiar form we know today. After the first performance conducted by Nikolai Rubinstein in Moscow on 4 March 1870, it was heavily revised due to the methodical and uncomplimentary criticism from the Group of Five composer Mili Balákirev, who had first suggested the tune to Tchaikovsky. After the premiere of the revision in 1872, the composer still made a third version, which was premiered in 1886 and which is the version that is often performed.
This composition once again demonstrates the descriptive facility of Tchaikovsky's music, always under his own concept of the role it should play in awakening the listener's sensations and producing illustrative images in the mind of what is being heard.
The Overture begins with the Friar Lorenzo theme, a chorus that is a marriage between Western and Russian Orthodox styles. An accelerando sets up the violence of the main part. It is the theme of hatred between the Capulets and the Montagues, and we can hear the clashing of the cymbals that evoke the clashing of swords, followed by the song of Romeo and Juliet's love in two different parts that can be defined as passion and tenderness. The theme of hatred will close the extension, and then in the final coda, we can hear the variations of the love story, interrupted by a new choir that seals the tragic end of the two lovers.
Camille SAINT – SAËNS (1835 – 1921)
Concert for violoncello no. 1 in A minor, op.33
This concert was composed between 1872 and 1873 and premiered in Paris in 1875. Saint-Saëns makes the best possible use of the extended range of the solo instrument in this score and emphasises its strongest, middle and lower tessitura, which he brings into wonderful harmony with the orchestra. The orchestral members are limited: two woodwinds, two horns, two trumpets, the drums and the string section (the trombones are wisely left out).
The particularity of the concert is to link the three movements into a single, continuous one without pauses. Thus the ensemble is a model of balance, clarity and technical mastery.
Nevertheless, the work is divided into three sections. In the first, Allegro non-troppo, we find two themes with a powerfully expressive build-up. The second, Allegro con moto, adopts the rhythm of a minuet, with an intimate character, and it is here that the cello develops a persuasive register, a diction of a sovereign natural, without any trace of virtuosity. In the last section, Molto allegro, Saint-Saëns uses new subject material that closes the work with charm and elegance at the same time.
Johannes BRAHMS (1833 – 1897)
Symphony No. 1 in C minor, op.68
This symphony's composition extends over more than twenty years of work. He began composing it in 1854, shortly after his meeting with Robert Schumann, and only returned to the task of completing it between 1874 and 1876. During this period, Brahms resumed important concert tours, sometimes as a pianist, sometimes as a conductor.
Finally, Brahms performed his First Symphony on 4 November 1876, conducted by Felix Otto Dessoff in Karlsruhe (Germany).
This work was one that Brahms had been labouring over for many years, and he was not prepared to be rushed. At the same age of 43, Beethoven had composed eight symphonies; but Brahms would not agree to compete with the greatest of all symphonists until he was sure about his proficiency in this genre. "Composing a symphony is no joke," he told friends who insisted that he create such a work. And also: "You have no idea what one experiences when one feels behind the echoing footsteps of a giant like Beethoven."
The symphony is structured according to the classical four-movement format. The first, Un poco sostenuto – Allegro, features sonata style and begins with an introduction to the first tempo, which Brahms did not add until he had already composed the essential part of this movement. We have the impression that the work begins at a climactic passage in the midsection of a movement. The tragic theme is constantly percussed by the timpani, which gradually subsides. Still, the character does not disappear as in a symphonic introduction by Haydn or Beethoven, but this music will return to end the movement (in the coda). Though contrasted by its agitated and stormy character, the Allegro still bears a rather similar character to the introduction. The whole composition is striking because of its angst, restrained but constant intensity, the brevity of its sections and intervals, and the abundance of orchestral accents. A second oboe theme, harmonised in chorale, provides contrast, but then all of a sudden, we find a third agitated and nervous central theme in the strings. In the unfolding of the musical phrases, they become longer and ever more flexible. The re-exposition moves towards a rhythmic verticality, alternating wind and string. The coda (mentioned above) Meno allegro seems to recall the introduction, but the movement ends in major key, with a long crescendo chord and final pizzicato. The second movement, Andante sostenuto, is slow and reflective. Brahms's most beautiful pages of romanticism, very refined and with instrumentation that brings warmth. Oboe, clarinet, horn and solo violin are the leading instruments in front of the orchestra. The movement finishes radiantly and gently. The third movement, Un poco allegretto e grazioso, is a score full of poetry and more animated than the previous movement, with a pastoral atmosphere but devoid of any rustic aspect. Here we find a quiet, candid, almost religious joy. The last movement, Adagio – Piú andante – Allegro non troppo, ma con brio – Piú allegro, is the longest, richest and most complex. So far, the trombones have rested quietly in the orchestra. Brahms, like Beethoven with his Fifth Symphony, reserves his power for the finale. The opening Adagio, sombre in the symphony's major-minor key, is a slow progression of chords already containing the future core tune. With Piú andante, we move to the major mode, where we find the solemn horn melody, then the flute and a brass ensemble. The Allegro non-troppo is very famous for Brahms' use of a cello melody, very similar to Beethoven's Ode to Joy. The last tempo, Piú allegro, provides a brilliant conclusion to this magnificent symphony.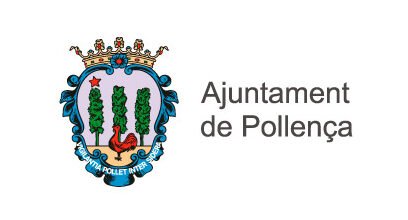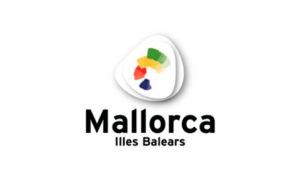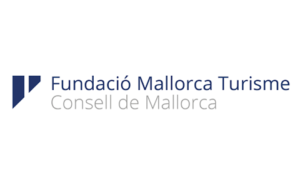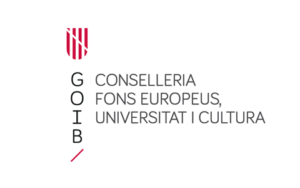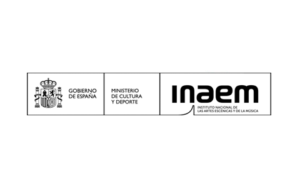 with the collaboration of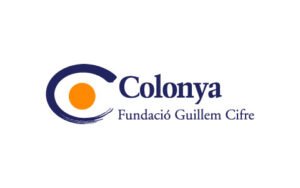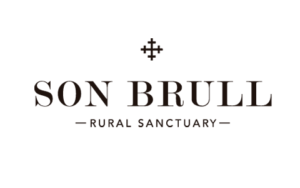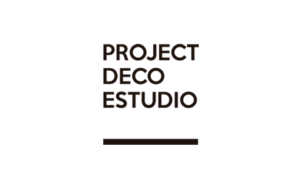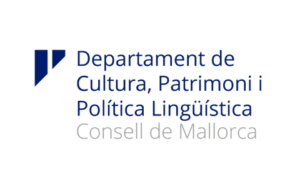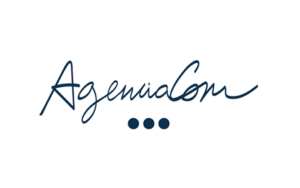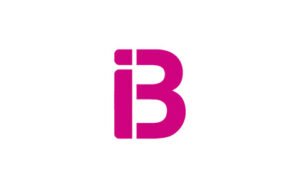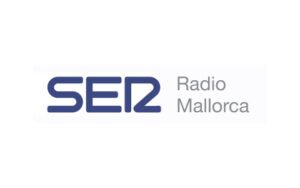 Festival de Pollença's Office
Convent de Sant Domingo
C/. de Pere J. Cànaves Salas, s/n
info@festivalpollenca.com
T.(+34) 971 534 011 / 674 935 302
Office hours
Tuesday to Saturday from 10.00 a.m. to 1.30 p.m.
Thursday from 4.30 p,m, to 7.00 p.m.
To book and buy tickets on the day of the concert, from 8.30 pm to 10.00 pm