THE ACADEMY OF ANCIENT MUSIC
Georg Friedrich Händel (1685 – 1759)
Música aquàtica
, HWV 348 – 350  
Suite núm. 1, HWV348: I Overture
Suite núm. 1, HWV348: II Adagio e staccato
Suite núm. 1, HWV348: III Allegro
Suite núm. 1, HWV348: IV Andante – Allegro da capo
Suite núm. 1, HWV348: V Allegro
Suite núm. 1, HWV348: VI Air
Suite núm. 1, HWV348: VII Minuet
Suite núm. 1, HWV348: VIII Bourrée
Suite núm. 1, HWV348: IX Hornpipe
Suite núm. 3, HWV350: XVI Minuet
Suite núm. 3, HWV350: XVII Rigaudon 1
Suite núm. 3, HWV350: XVIII[Rigaudon 2 – XVII [Rigaudon 1 ] da capo
Suite núm. 3, HWV350: XIX Minuet 1
Suite núm. 3, HWV350: XX Minuet 2
Suite núm. 3, HWV350: XXI Gigue 1
Suite núm. 3, HWV350: XXII Gigue 2
Suite núm. 2, HWV349: XI Allegro
Suite núm. 2, HWV349: XII Alla Hornpipe
Suite núm. 1, HWV348: X Allegro moderato
Suite núm. 2, HWV349: XIII Minuet
Suite núm. 2, HWV349: XIV Lentement
Suite núm. 2, HWV349: XV Bourrée
Concerto Grosso op. 6, núm. 6 en sol menor
Concerto Grosso op. 6, núm. 6 en sol menor,  HWV 324
Largo affettuoso

A tempo giusto

Musette (Larguetto – Allegro – Larguetto)

Allegro

Allegro
Música per als reials focs d'artifici
, HWV 351
Ouverture
Bourrée
La Paix
La Réjouissance
Minuet
Minuet 2
THE ACADEMY OF ANCIENT MUSIC
The Academy of Ancient Music is a world-renowned orchestra with a reputation for excellence in baroque and classical music. Its inspiration comes directly from the music's composers, using historical techniques, period instruments and original sources to bring the music to life in engaging and vibrant performances.
The ensemble, founded by Christopher Hogwood in 1973, has been leading the ancient music scene for more than four decades. Richard Egarr became its musical director in 2006.
The Academy of Ancient Music has always been a pioneer. It was established to produce the first British recordings of orchestral pieces using instruments from both the baroque and classical periods and has released over three hundred records, many of which are still considered definitive performances. Among its countless recording accolades are the Classic BRIT, Gramophone and Edison awards.    Now it has set up its own record label, AAM Records, and prides itself on being the most listened to orchestra of its kind on the internet, with over a million monthly listeners on Spotify.
AAM's education and outreach programme, AAMplify, nurtures the next generation of audiences and musicians. Through this ever-expanding programme, which works from pre-school to higher education and beyond, AAM ensures that its work reaches the broadest possible audience and inspires people of all ages, backgrounds and cultural traditions.
The 2019-20 season showcased appearances from Viktoria Mullova, Chen Reiss, VOCES8, Benjamin Appl, Masato Suzuki, Thomas Dunford, Mary Bevan, Alison Balsom, the King's College Choir (Cambridge) and the BBC Singers. Their performances include large-scale vocal masterpieces such as Bach's St John Passion, Monteverdi's Il ritorno d'Ulisse in Patria, Handel's Israel in Egypt and Eccles' Semele, as well as the ground-breaking modern premiere of Jan Ladislav Dussek's Mass in G major. This piece had not seen the light of day since 1811.
AAM is an Associate Ensemble at the Barbican Centre, London and the Orchestra in Residence at Cambridge University. It has performed at The Grange Festival, Milton Abbey International Summer Music Festival, Music at Oxford and the Apex, Bury St Edmunds. In addition, it is a Research Partner of the University of Oxford and an Artistic Partner of the London Culture Mile.
Conductor
Richard Egarr brings a joyful sense of adventure and a keen, enquiring mind to all his music-making – whether conducting, directing from the keyboard, giving recitals, playing chamber music, and indeed talking about music at every opportunity. Music Director of the Academy of Ancient Music, Principal Guest of the Residentie Orkest in The Hague, and Artistic Partner of the St Paul Chamber, Egarr began as Music Director of the Philharmonia Baroque Orchestra and Chorale in 20/21 season, finishing with AAM in Summer 2021 after 15 years at the helm. He was an Associate Artist with the Scottish Chamber 2011-2017 and has conducted many symphony orchestras such as the London Symphony, Royal Concertgebouw and Philadelphia Orchestra. This season Egarr performs repertoire ranging from Bach through Mozart, Dussek, Beethoven and Brahms to Rossini and Elgar, appearing as a guest with orchestras such as the St Louis Symphony, Luxembourg Philharmonic and City of Birmingham Symphony.
Early in his tenure with AAM, Egarr established the AAM Choir; operas and mainly Handel's oratorios lie at the heart of his repertoire. He made his Glyndebourne debut in 2007, conducting a staged version of St Matthew Passion. With AAM at the Barbican he has conducted Monteverdi and Purcell cycles, La Finta Giardiniera and (in 2019) Nozze di Figaro – the latter also at the Grange Festival.
He regularly gives solo harpsichord recitals at the Wigmore Hall and Carnegie Hall. His extensive discography on Harmonia Mundi includes solo keyboard works by Bach, Handel, Mozart and Couperin, and most recent productions for Byrd and Sweelinck's Linn Records. Amongst the Academy of Ancient Music's long list of recordings are seven works by Handel (Gramophone Award 2007, MIDEM and Edison Awards 2009), and J. S. Bach's St. John Passion and St. Matthew Passion. In 2019, AAM Records released a new edition of Handel's rarely performed Brockes Passion under Richard's supervision to much acclaim.
Egarr was schooled as a choirboy at York Minster, then at Chetham's School of Music in Manchester, and an organ scholar at Clare College, Cambridge. His studies with Gustav and Marie Leonhardt inspired his work in the field of historical music.
AGUA, FUEGO Y MÚSICA
Bàrbara Duran
Musicòloga i escriptora
Imagine que viaja en una barcaza y es transportado, mecido por las aguas dulces de la marea que sube, Támesis arriba, de Whitehall hasta Chelsea, acompañado de sus mejores amigos y también de la música más deliciosa que pueda imaginar. Tres horas río arriba, sin remos; tres horas de cena festiva, tres horas de vuelta mientras cincuenta músicos interpretan las suites de la Música acuática del maestro Händel. Esta es la mítica excursión que podría haber hecho, la misma que disfrutaron Jorge I y su corte por aguas londinenses el 19 de julio de 1717.
De este evento queda un rastro precioso, una colección de tres suites instrumentales que abarcan una diversidad de danzas que muestran, sobre todo, dos hechos: la capacidad de la suite -como forma musical- de recoger diversas estructuras formales que alternan los movimientos lentos con los rápidos, y también de representar la diversidad de emociones como la alegría de los momentos solemnes y cortesanos y la inmersión en momentos más íntimos. Así, la Suite en sol mayor tiene un formato más ligero -que incluye flautas de pico y cuerdas- lo que conduce a pensar que más bien fue interpretada en el interior y en el contexto de la cena. Se desconoce exactamente el orden en el que fueron interpretadas, pero las otras dos suites desarrollan combinaciones instrumentales de mayor volumen sonoro, con la presencia del viento metal, buena prueba de que los instrumentos escogidos debían proyectarse al exterior.
Se trata de una colección de piezas que van desde el aristocrático minué hasta danzas de marineros, como el hornpipe; una variedad de aires musicales que divertían a todos, porque los oyentes podían detectar referencias a músicas de diferentes clases sociales y espacios geográficos. En medio de todas las piezas, algunas de gran solemnidad y equilibrio formal, tocan el alma bellísimos fragmentos ligeros y muy inspirados como el minué II de la Suite en sol mayor.
Hay que valorar la habilidad de Händel en la instrumentación, no solamente la de la Música acuática, sino también de la Música para los reales fuegos artificiales. Si ir por el Támesis dulcemente requería una barcaza de cincuenta músicos tocando -una orquesta enorme en aquella época- hay que valorar el esfuerzo de componer una música para unos fuegos artificiales; una música que, de entrada, se sabe que será interrumpida por la explosión de los artefactos lumínicos y sonoros. Dicen las malas lenguas que Händel tuvo que adaptar, en ambos casos, la orquestación in situ; y la verdad es que uno puede imaginar la dificultad de interpretar esta música compuesta para exteriores sin contar con la ayuda de los sistemas de amplificación actuales. En todo caso, Händel era consciente de los obstáculos y usó todas las herramientas posibles para que su poderosa música pudiera ser oída, compuesta para gloria y honor de dos de sus reyes -de hecho parece ser que el tercer movimiento de la Suite en fa mayor es la primera vez en la que la trompa fue introducida en una orquesta inglesa. De la Música para los reales fuegos artificiales hay que subrayar su carácter aún más solemne y festivo, una música que encargó Jorge II en ocasión de los fuegos artificiales celebrados a Greenpark el 21 de abril de 1749, una banda sonora que acompaña el esplendor de los regímenes monárquicos del siglo XVIII.
El Concerto grosso en fa mayor redondea este programa; si en las obras anteriores se ha exhibido el dominio de Händel en la orquestación outdoors, este concierto muestra la asimilación de las propuestas técnicas del italiano Corelli. El Concierto núm. 6 presenta el diálogo entre el concertino y el ripieno; pero también es buena muestra de cómo Händel usa texturas diversas -desde la homofonía más contundente a las secciones fugadas- y experimenta con la transformación de una especie de sonata da camera que convierte, finalmente, en concerto grosso. En todo caso, brillan siempre una técnica armónica de factura impecable y la gran inspiración melódica. Quizás Händel asimila, después de muchos años de residencia allí, una vieja tradición inglesa: la capacidad de crear melodías sencillas de gran belleza que fluyen de manera natural, como las aguas mismas de un río poderoso.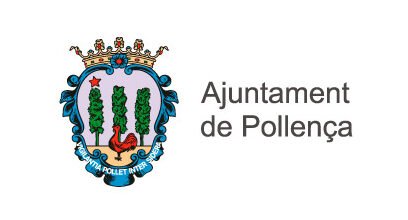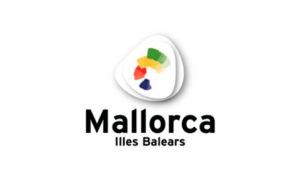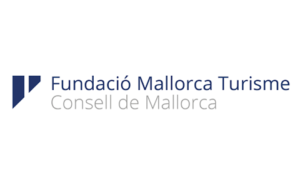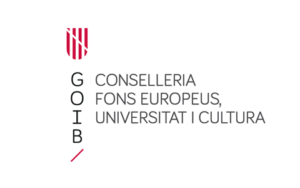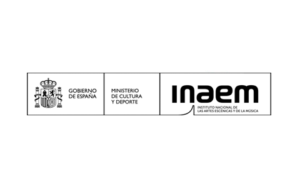 with the collaboration of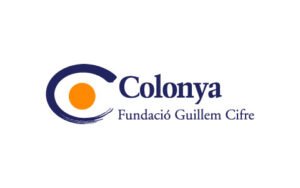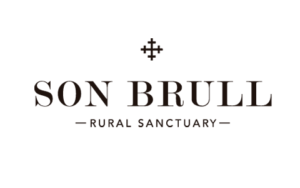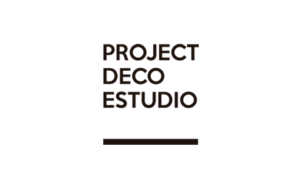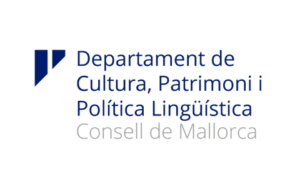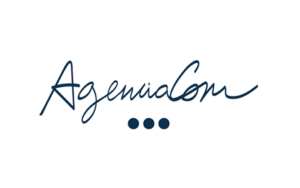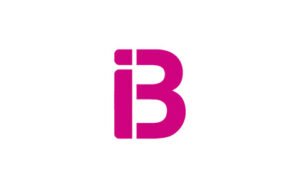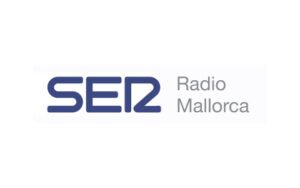 Festival de Pollença's Office
Convent de Sant Domingo
C/. de Pere J. Cànaves Salas, s/n
info@festivalpollenca.com
T.(+34) 971 534 011 / 674 935 302
Office hours
Tuesday to Saturday from 10.00 a.m. to 1.30 p.m.
Thursday from 4.30 p,m, to 7.00 p.m.
To book and buy tickets on the day of the concert, from 8.30 pm to 10.00 pm